Valentine's Dinner for Two Menu
This post may contain affiliate links, please read my disclosure policy.
If your looking for a scrumptious dinner menu that not only is delicious but pretty on paper then check out this fun way to dress up any menu with some tools I used from WeR Memory Makers and Lifestyle Crafts. If you guys don't know yet, this year I will be sharing a tutorial each month using just SOME of the fabulous crafting tools that Lifestyle Crafts has to offer. I'm officially apart of the party team but from time to time you might see me step out of the party and do something a little different! This Valentines Dinner for Two menu is must have for your sweet table!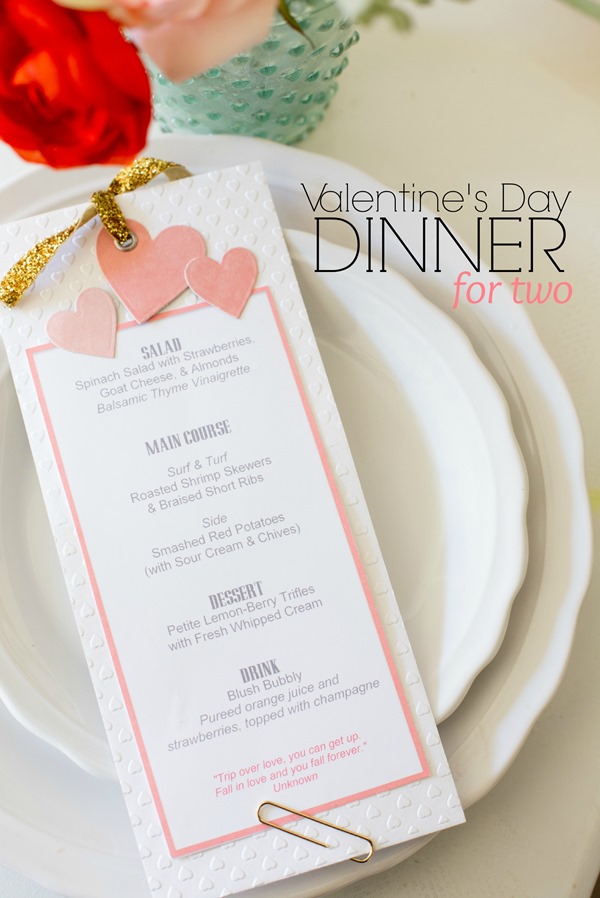 For this project your going to need the Evolution Machine from Lifestyle Crafts. This little machine can do wonders. Not only can it cut dies for you like the little hearts above, it can emboss and letterpress! Magical Ill tell you.
I used the emboss for the hearts on a 4xx8 thick paper. After that I printed out my menu that I made on Microsoft Word and pasted on the embossed paper using some sticky thumb.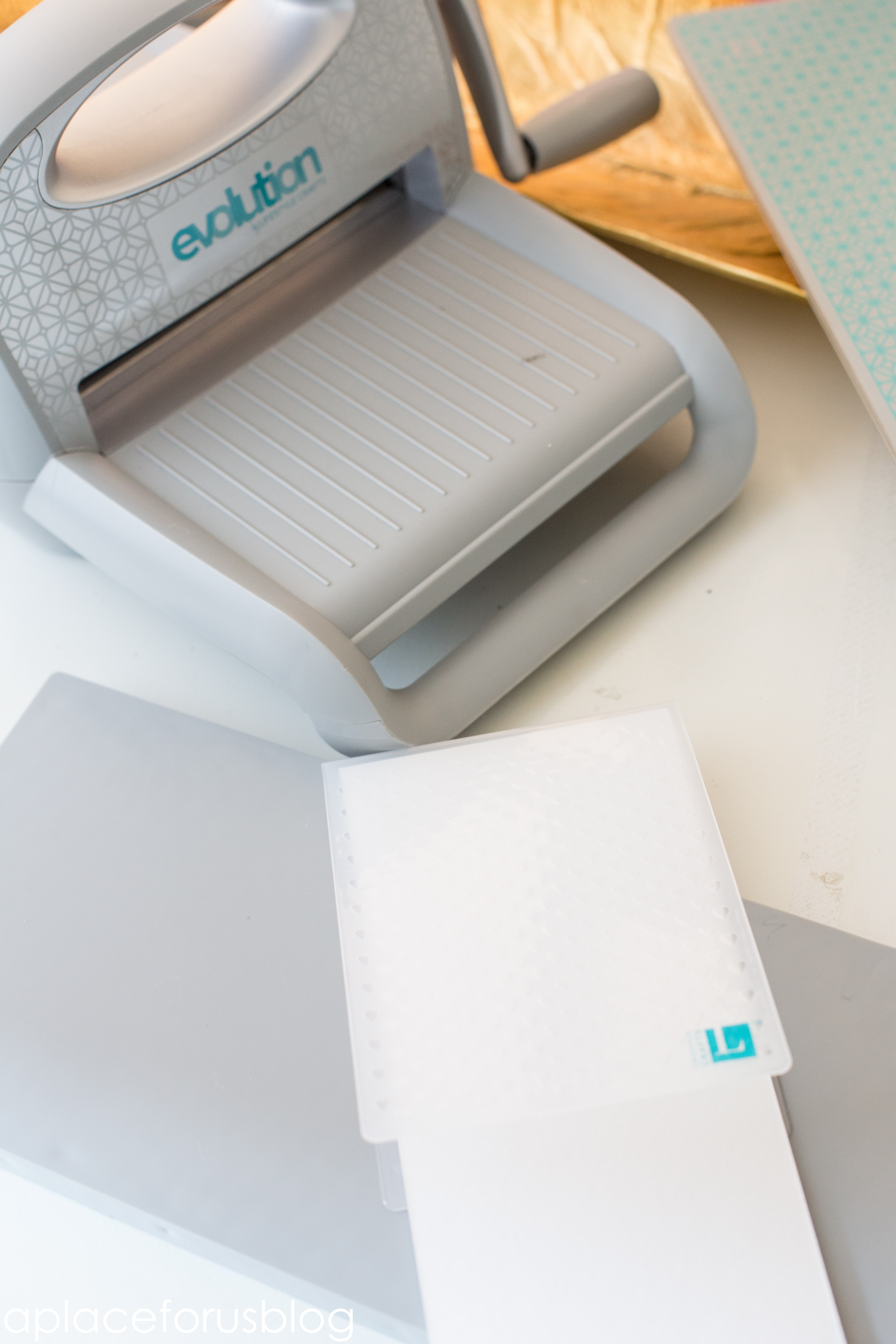 Then I used the machine to die cut the little hearts and placed them at the top of the menu. With a eyelet machine a punch one hole into a heart and the embossed sheet. Then finished it off with gold ribbon from Minted.
This embossed, layered menu will make your table for two super special this Valentine's Day!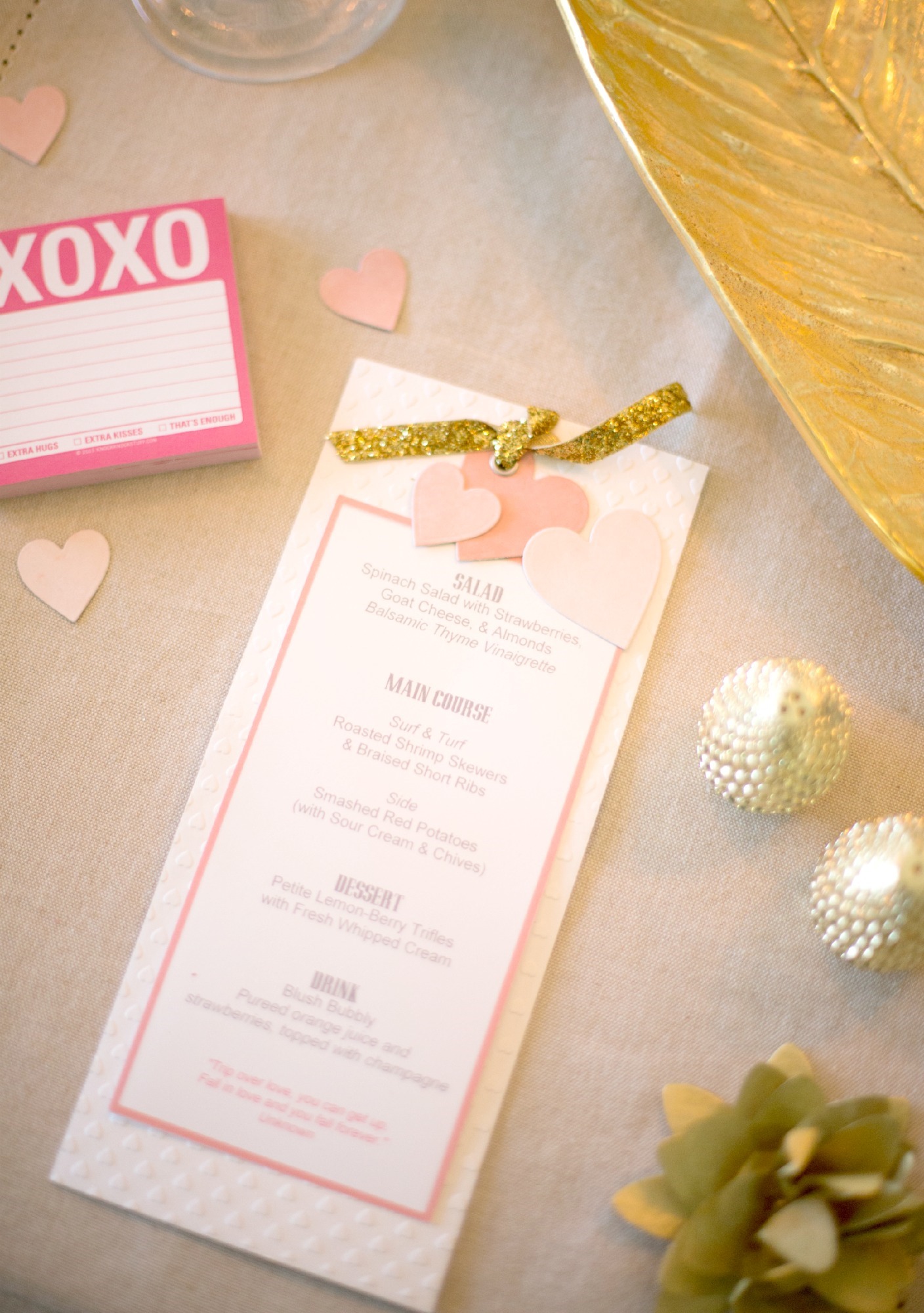 You can check out the rest of the table this week including all of the fabulous recipes! I had a chance to taste EVERTHING and this menu will not disappoint ! I teamed up with Jenna from Apples to Ziti and she is amazing!
………………………………………………………………………………………………..
Items used in the project: Evolution Machine, Heart Die Cuts, Sweetheart Emboss, THICK cardstock, Gold Minted Ribbon, Eyelet Punch
Make sure you use the code "PLACE" to receive 20% off your entire order at SHOPWER
*Affiliate links included