This post may contain affiliate links, please read my disclosure policy.
If your looking to dress up your gift cards this year, today I'm bring you a post sponsored by Home Depot that will give you some great creative gift card ideas by me and some other amazing bloggers!
I think one of the easiest gifts to give is gift cards! Not only does it save you from guessing what to gift friends, family members or people you're just getting to know, it save you time! But guess what??? PEOPLE LOVE GIFT CARDS! I know it may seem like you're not really putting a lot of thought into a gift card gift, but believe me, folks love getting gift cards! So to help you dress your gift cards up a little bit and make the presentation fun, Home Depot this year, and every year really has some cute gift cards with so many different themes!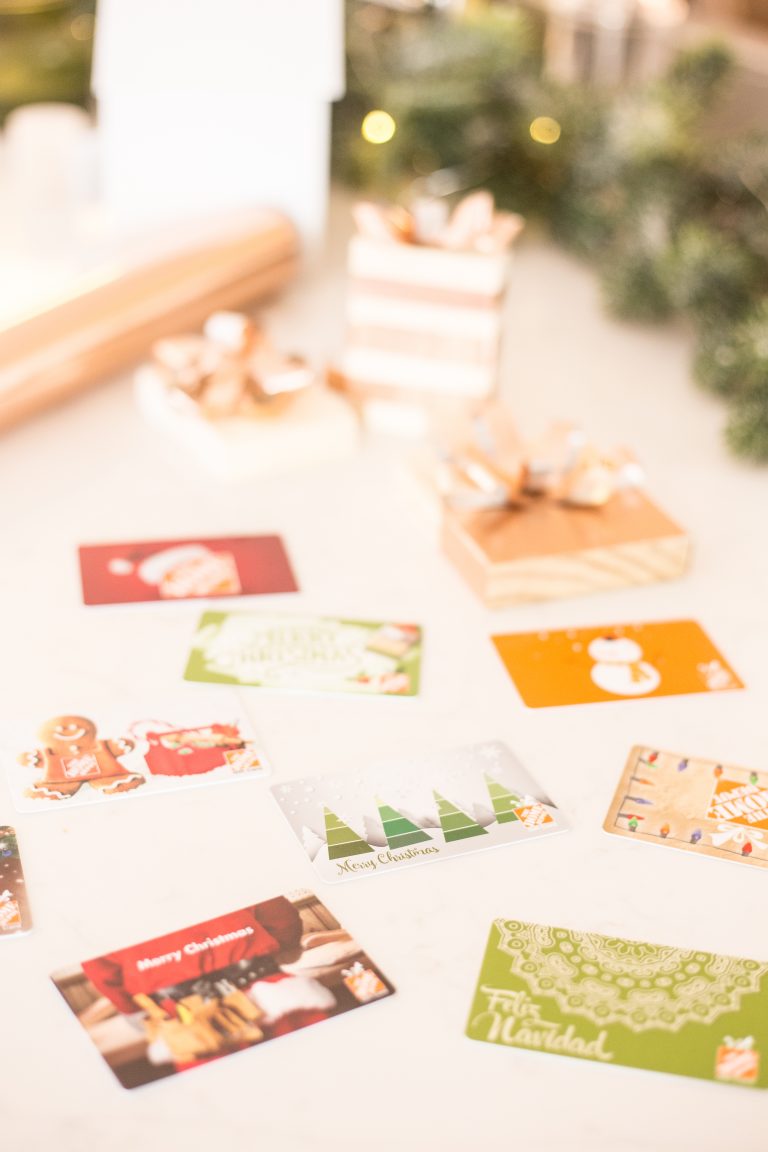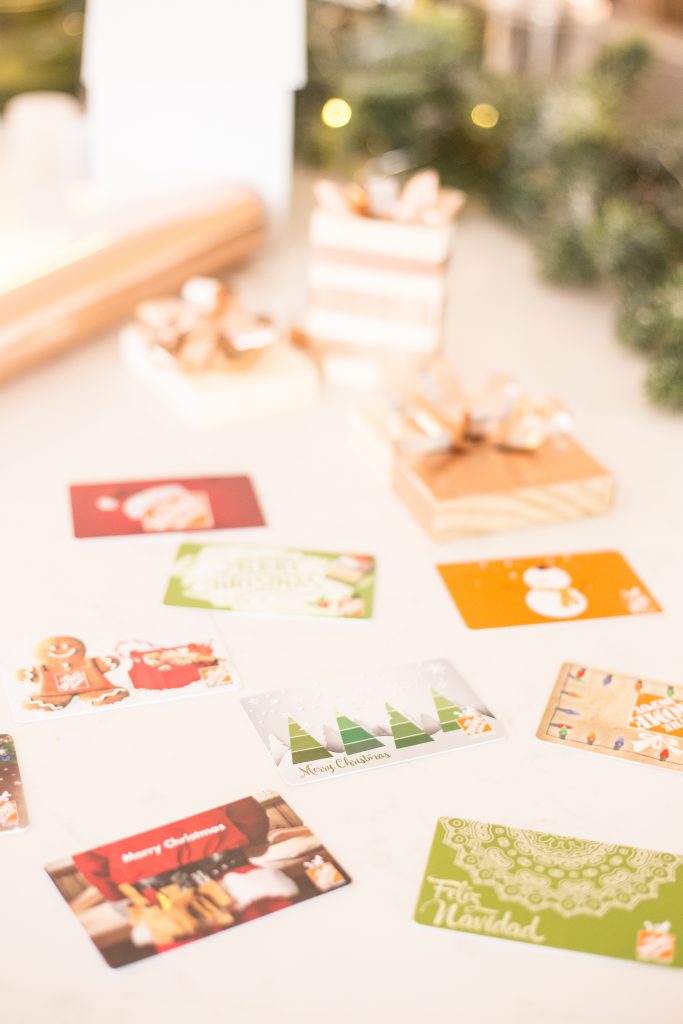 I decided to give our gift cards and updated look with a few materials that you can pick up at your local Home Depot! Copper and wood seem to be super popular this year. I can't lie, I LOVE the look! So I dressed up my gift cards with some Copper!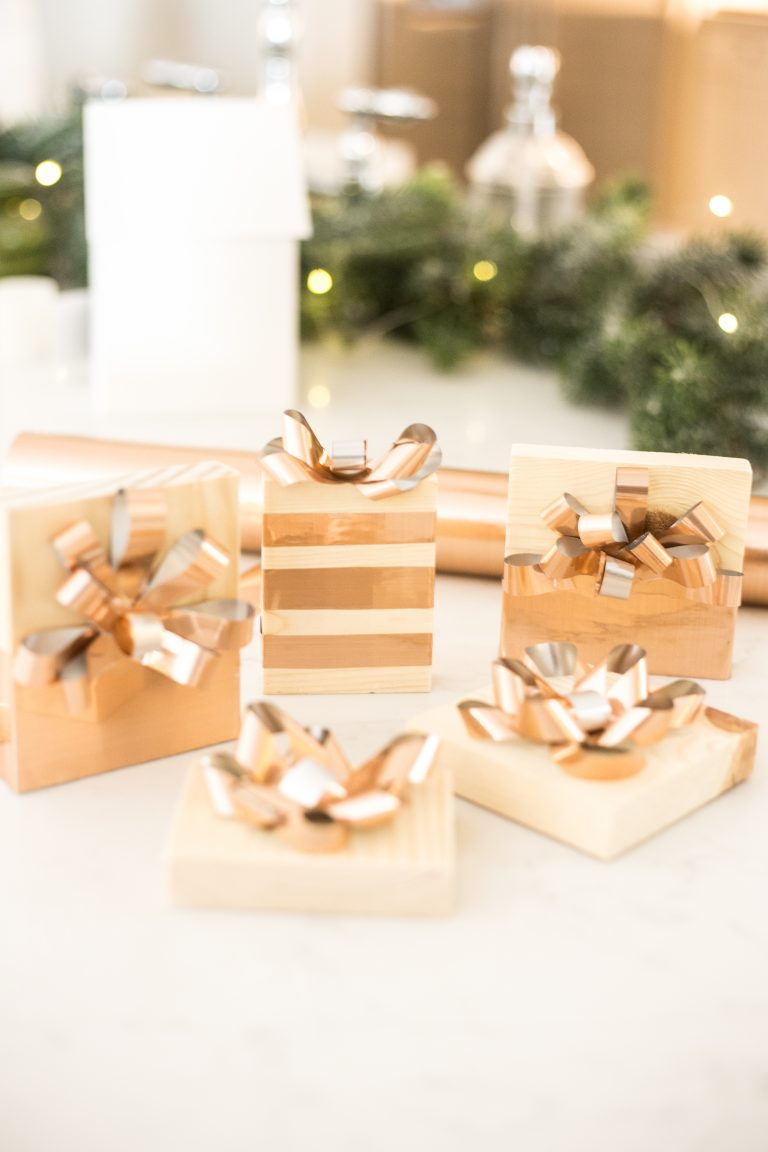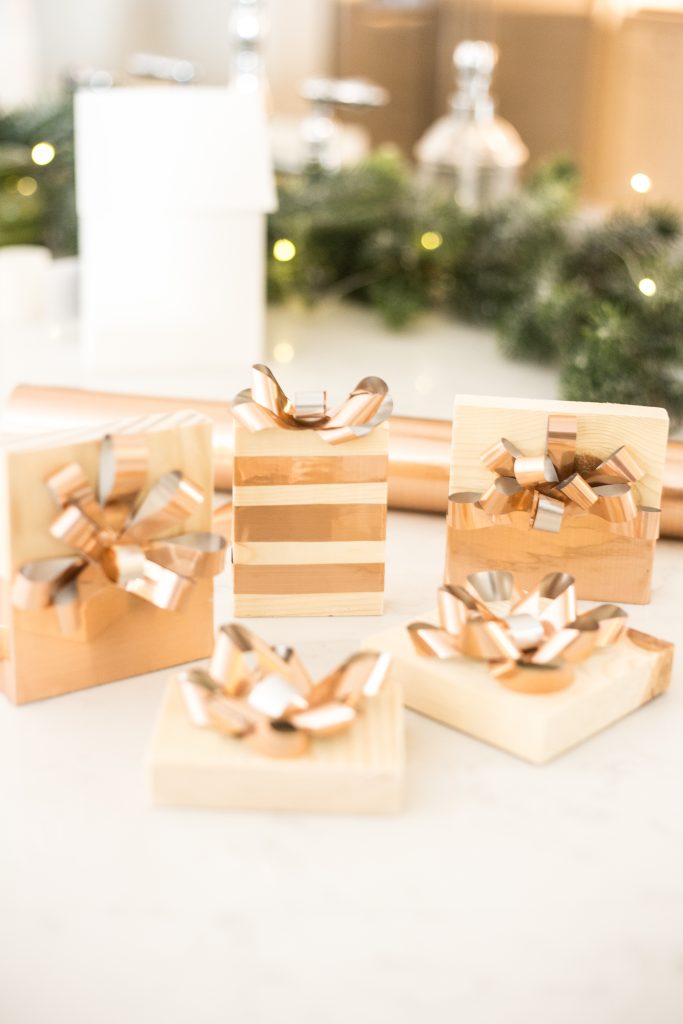 To duplicate this copper look you will need the following supplies:
Wood Cut into blocks…use scrap wood or 1×4 or 1×8 pieces cut into blocks.
Copper Contact Paper
Scissors
60 Grit Sand Paper
Gift Cards
Double Sided Tape
Start off with wood blocks in various sizes and sand down any edges. This way your recipient wont get any splinters!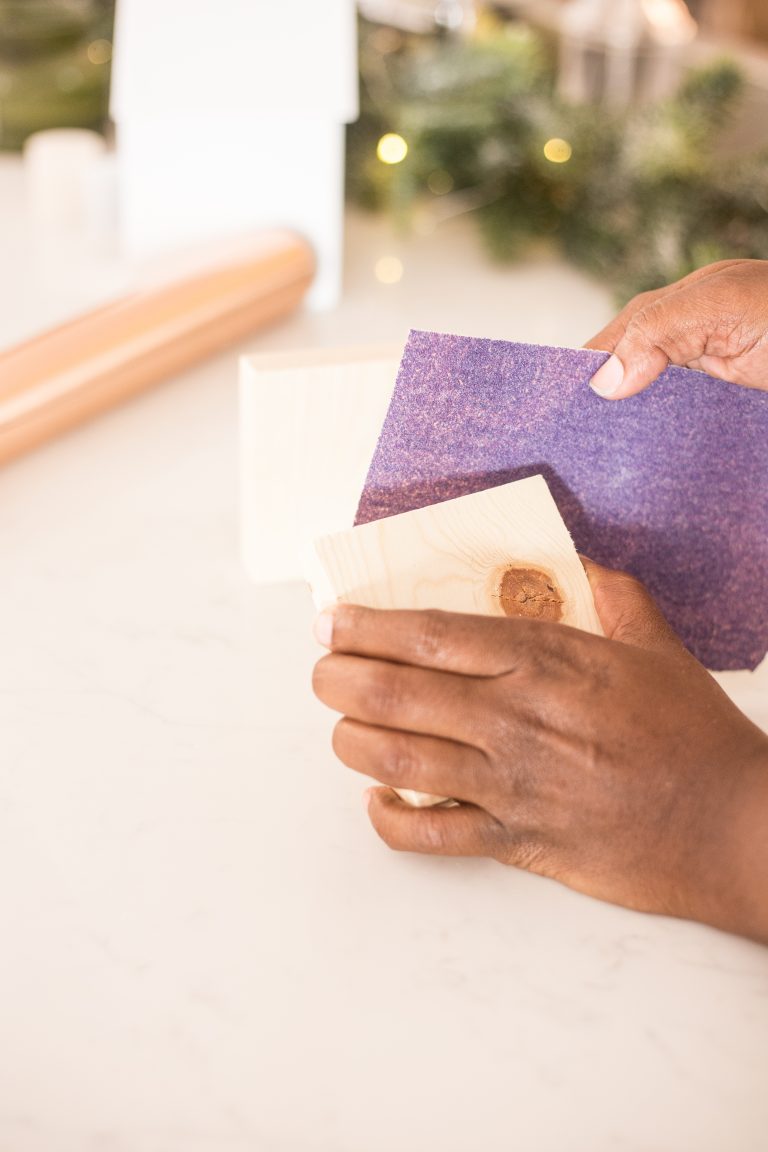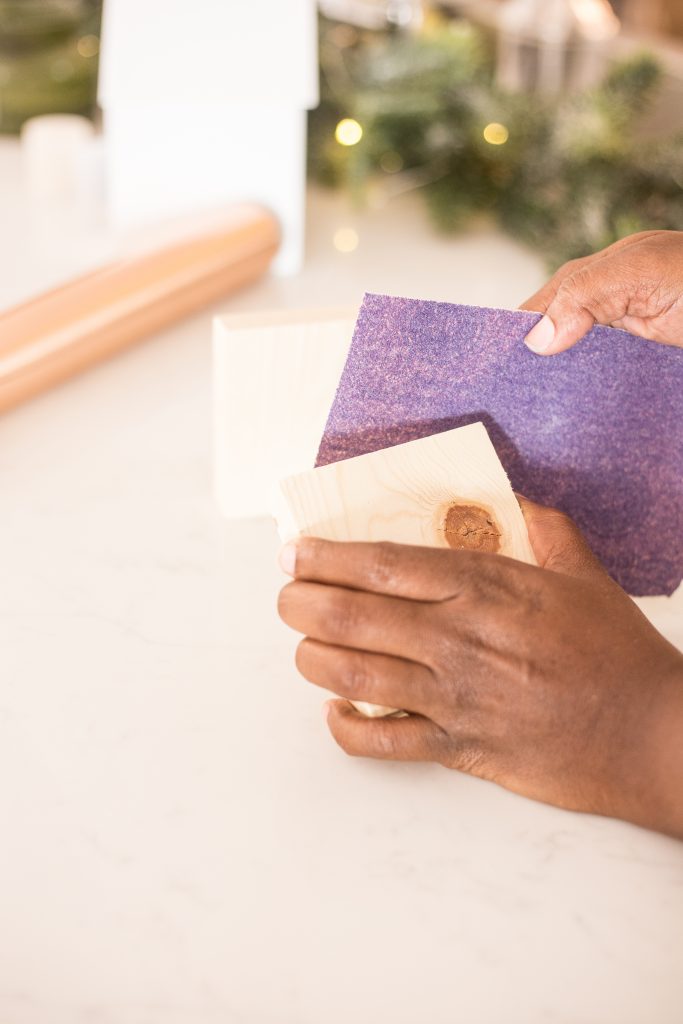 Copper Bows
I will show you how to make these copper bows and then you can really use them on each one you design!
First cut out 9 stripes of copper at 1/2 wide (1 square) and the full length of the paper.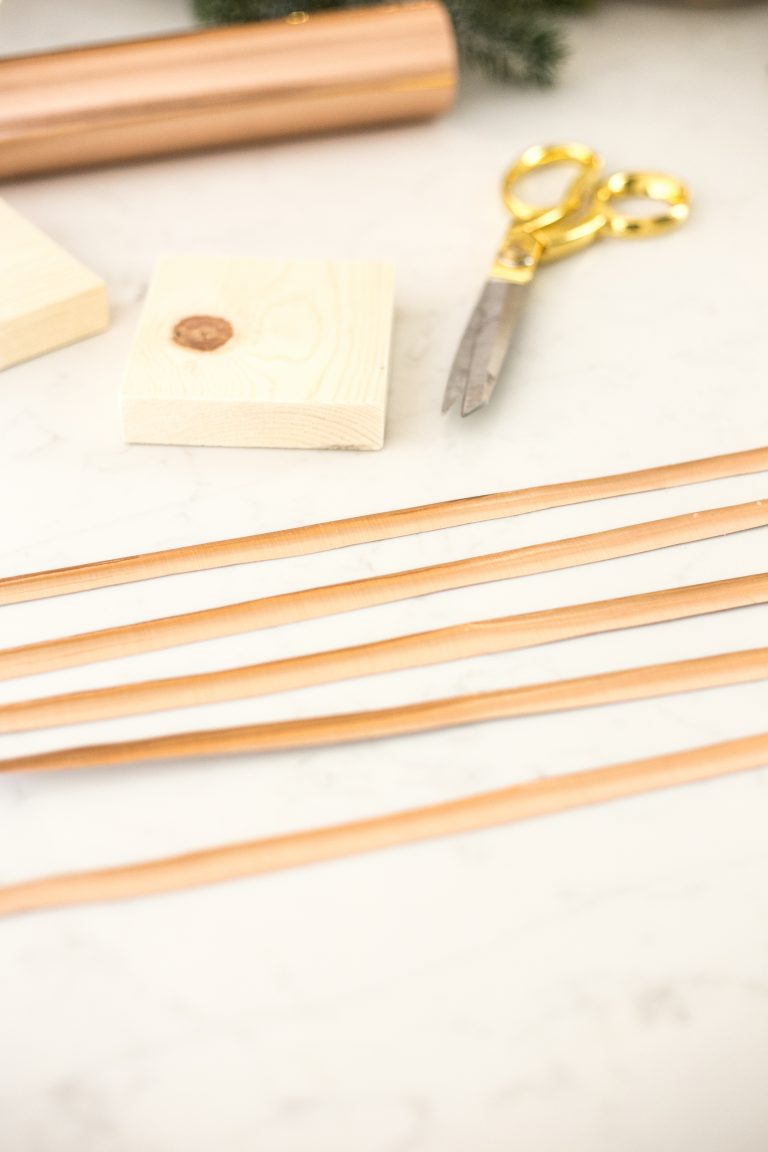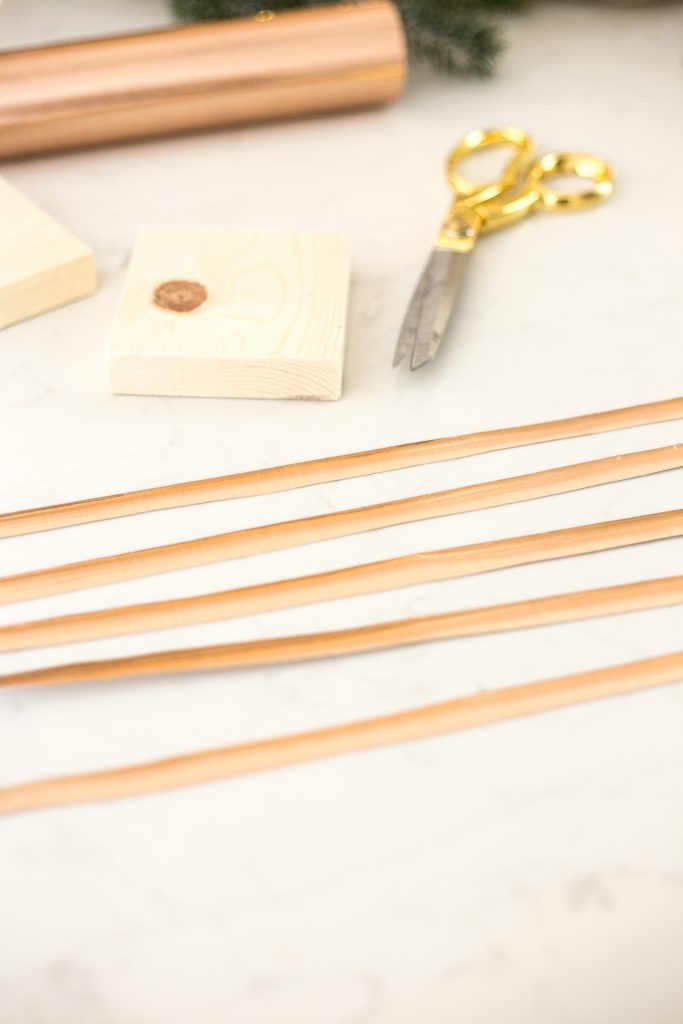 Next, peel the paper off the back of one strip.
Then fold the copper paper sticky side up into a ribbon shape. ( The shape should be about 2 1/2 long ) Cut right where the two sides meet.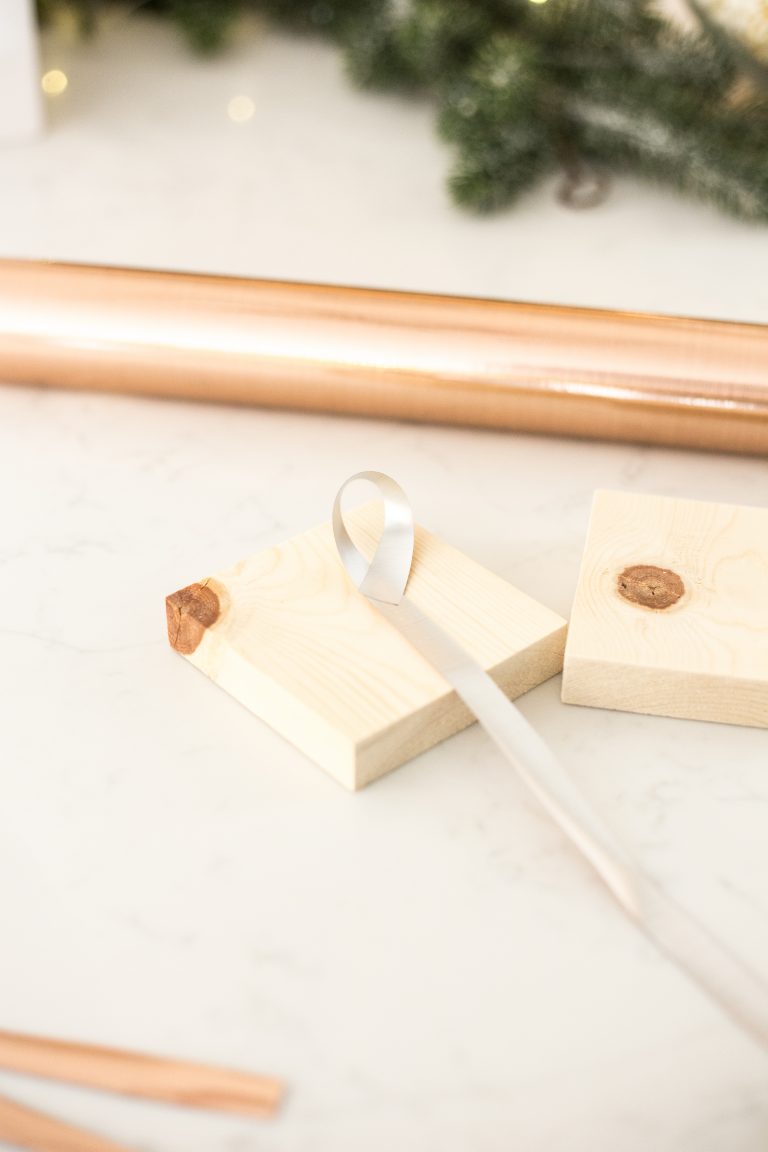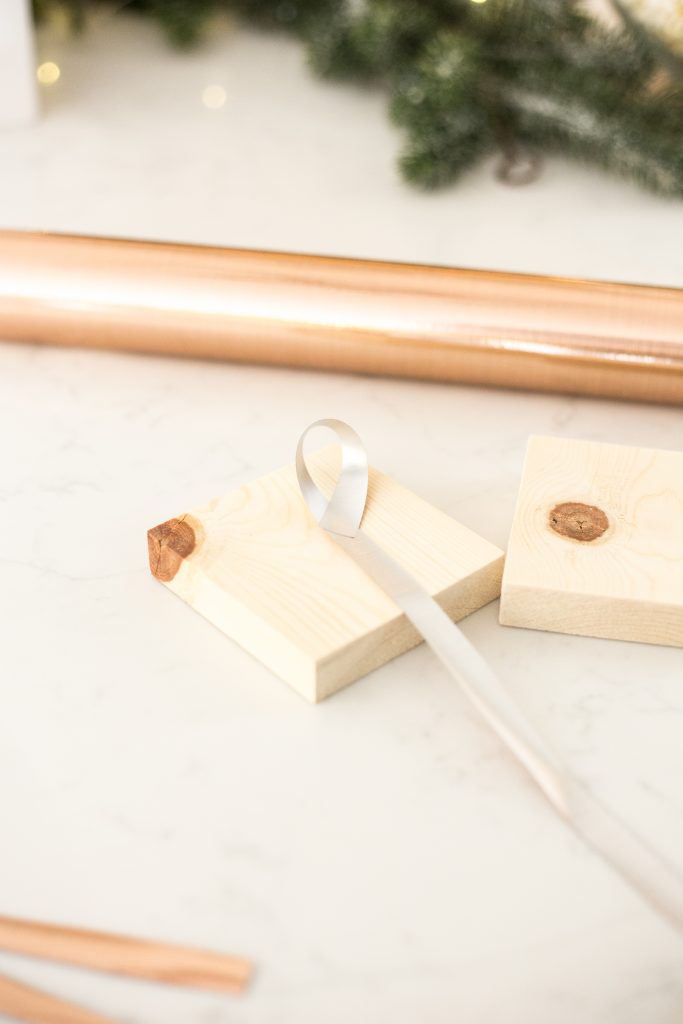 Then place the folded ribbon sticky side down on the block.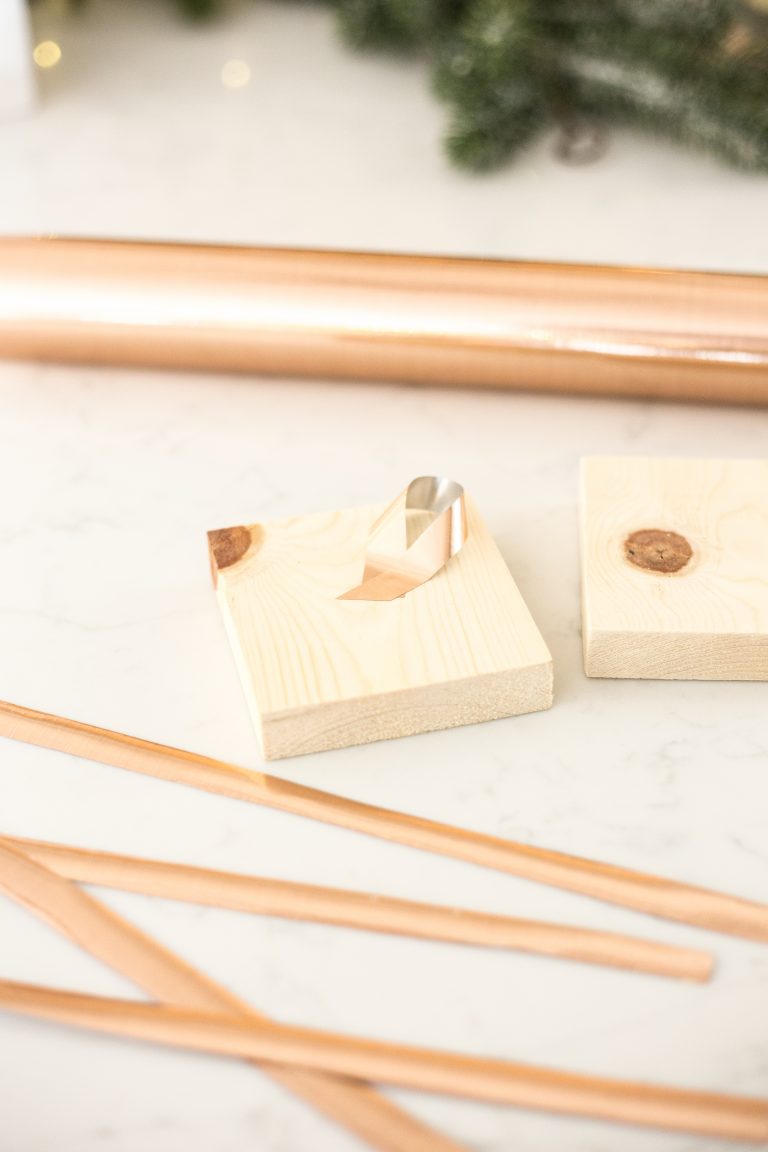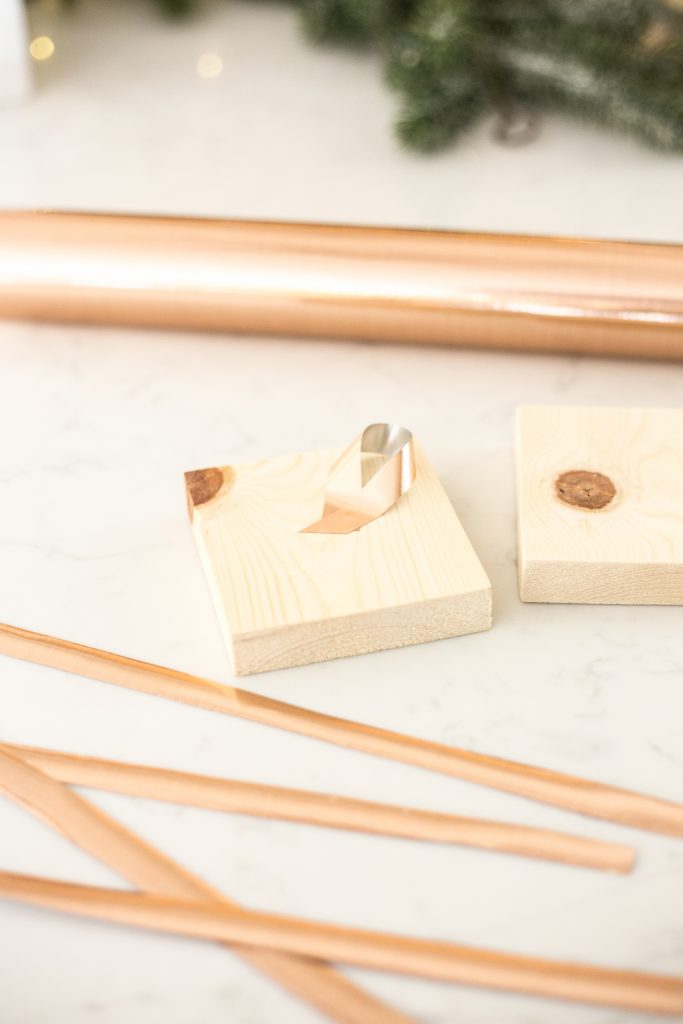 Repeat on all four corners and then repeat on the diagonal.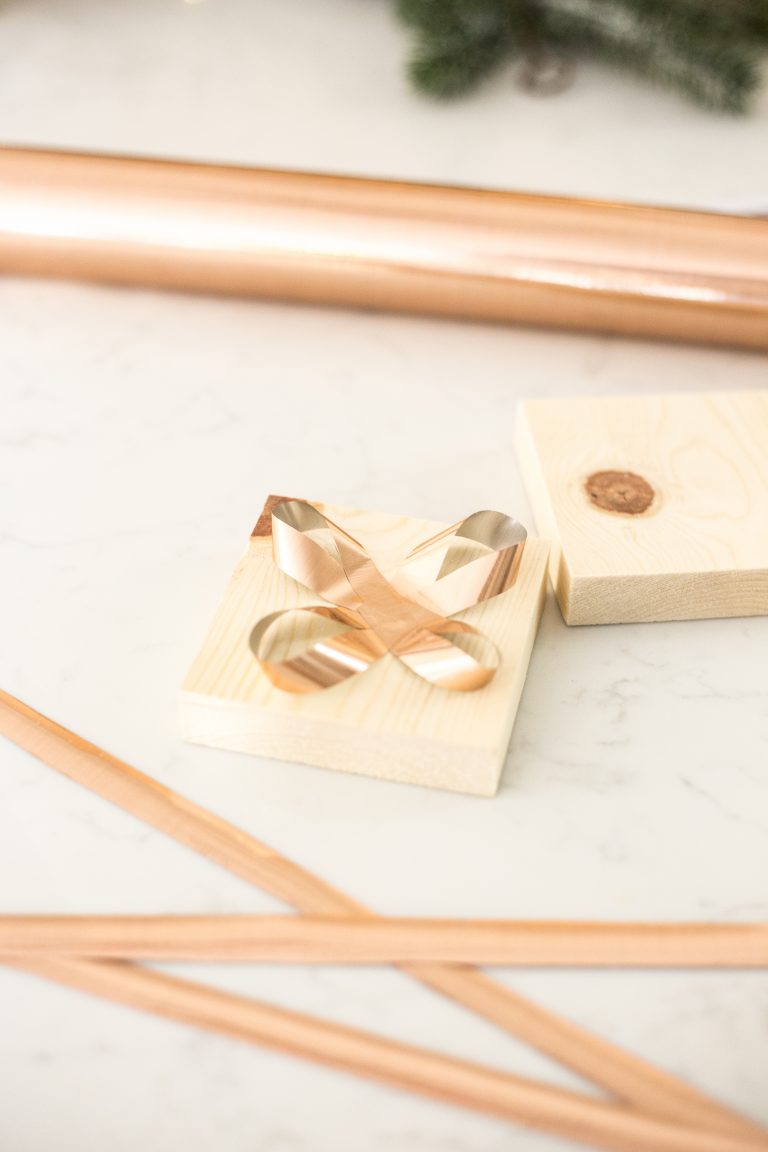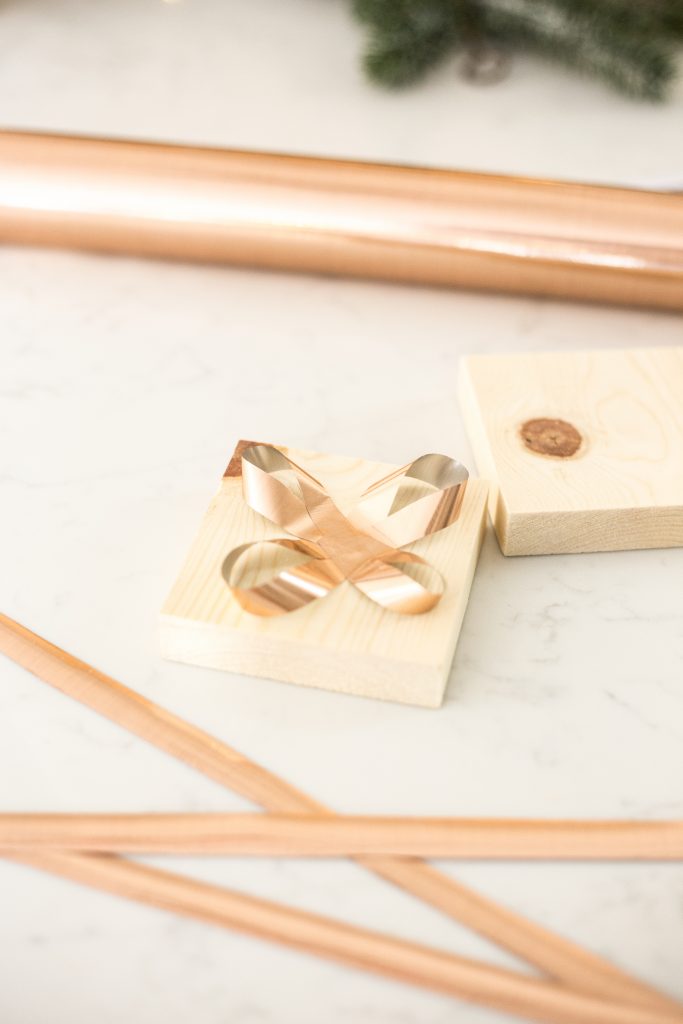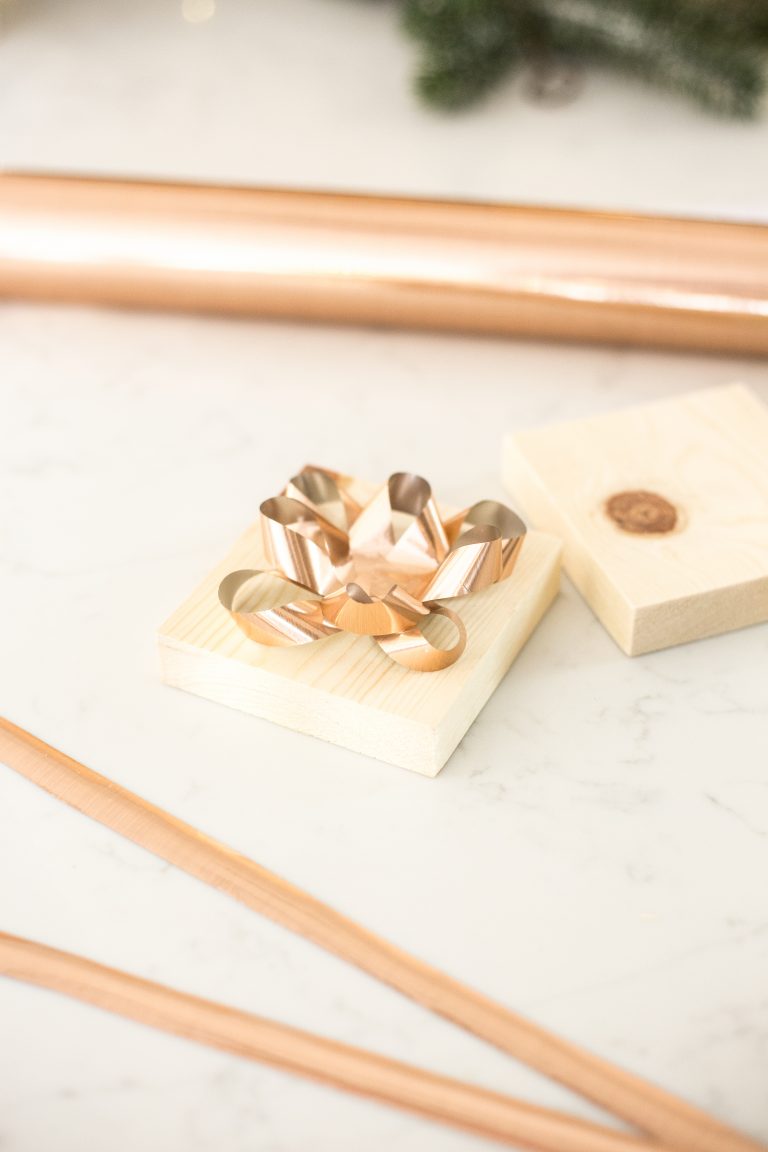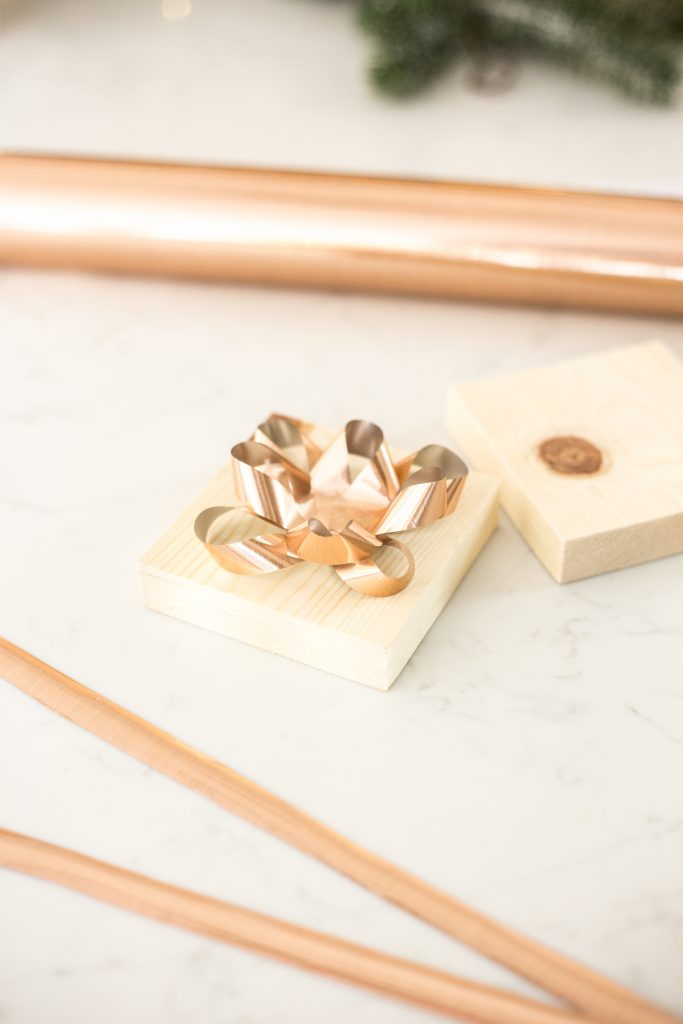 Keep going until you have a nice full bow! Attach the gift card on the back with the double sided tape.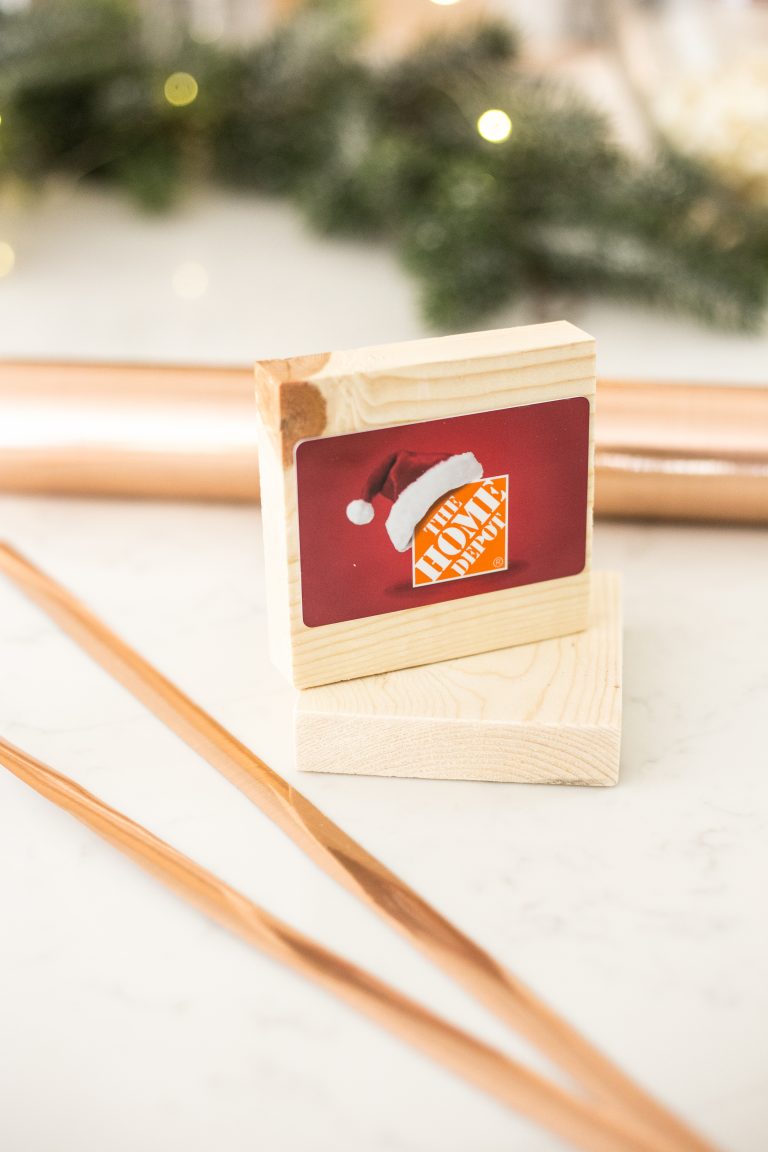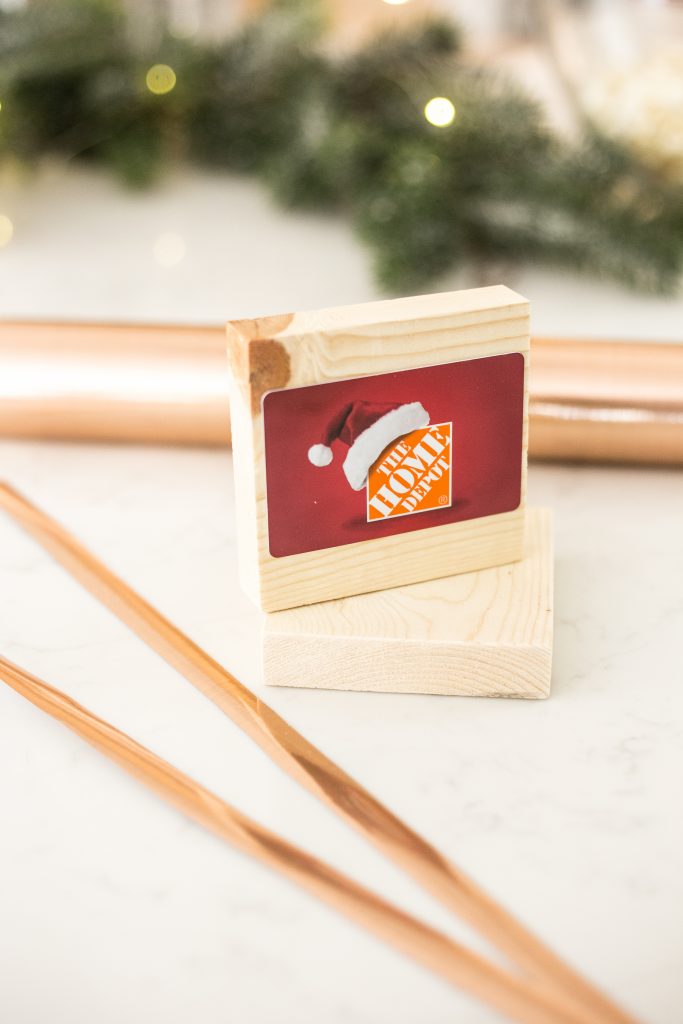 Copper Block
To make this copper block gift card holder cut out a piece of copper contact paper that is half the size of the block and large enough so that it goes all the way around the entire block.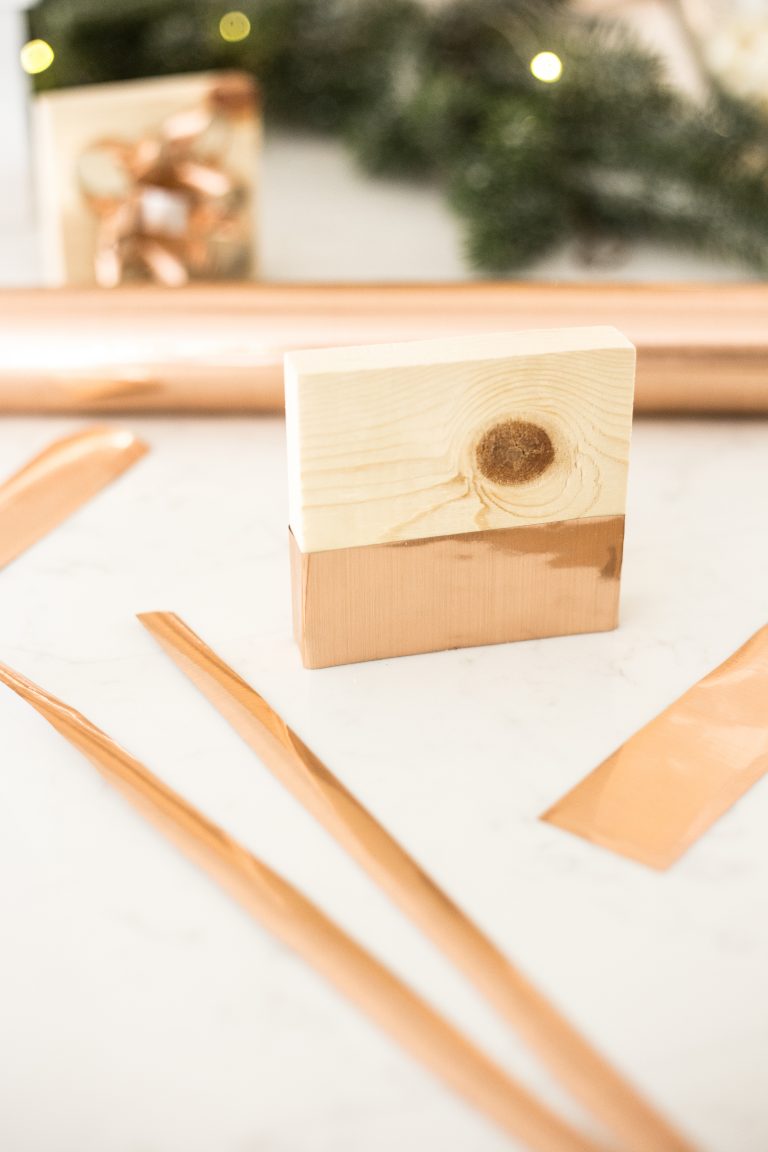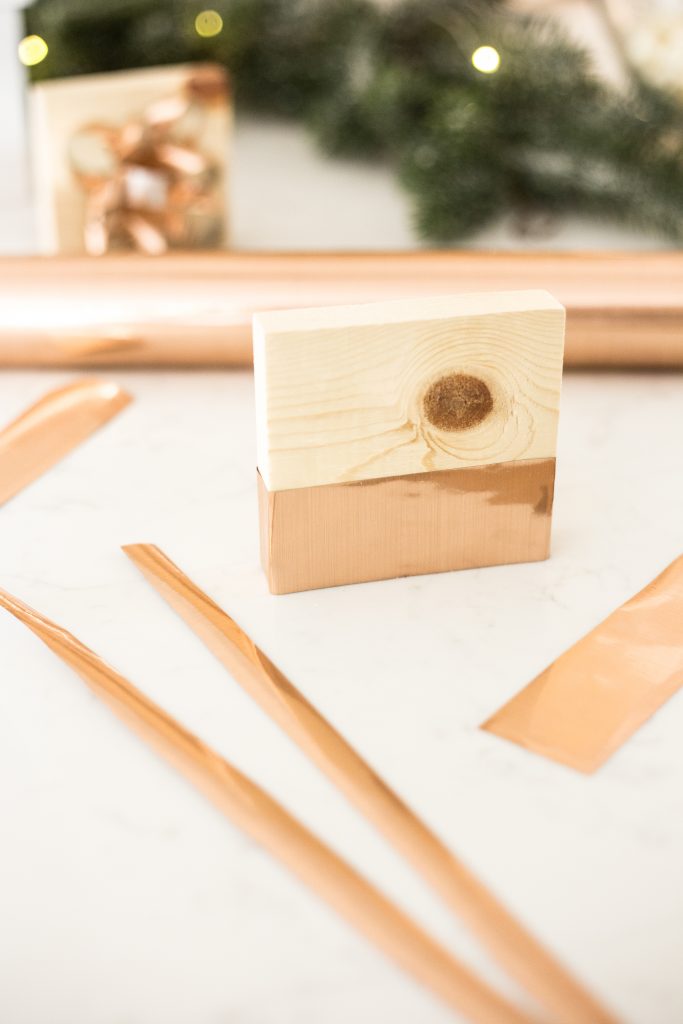 Next use small strips of contact paper to make a bow. Simply peel each copper strip then fold it over to make one side of the bow. Keep repeating until you have a full bow!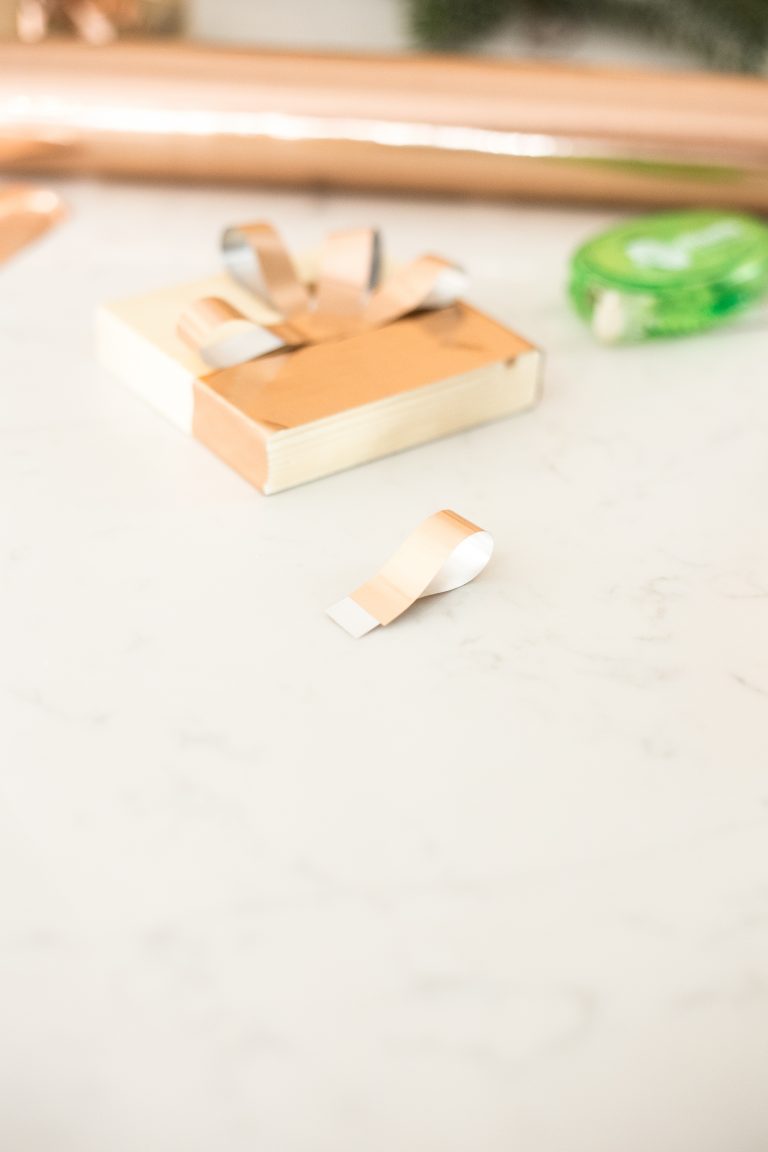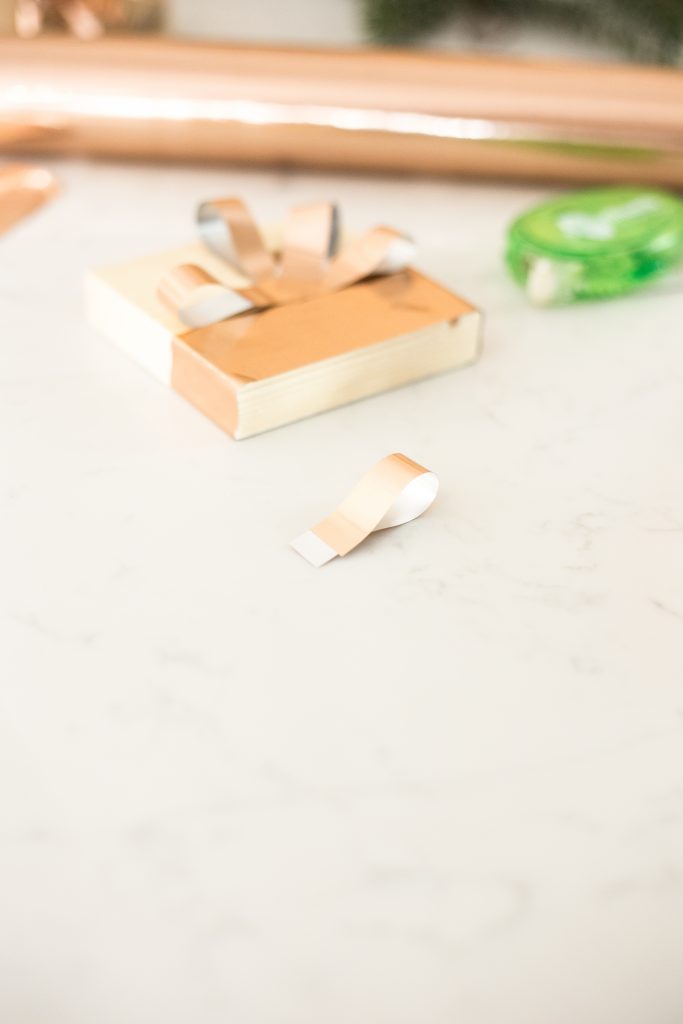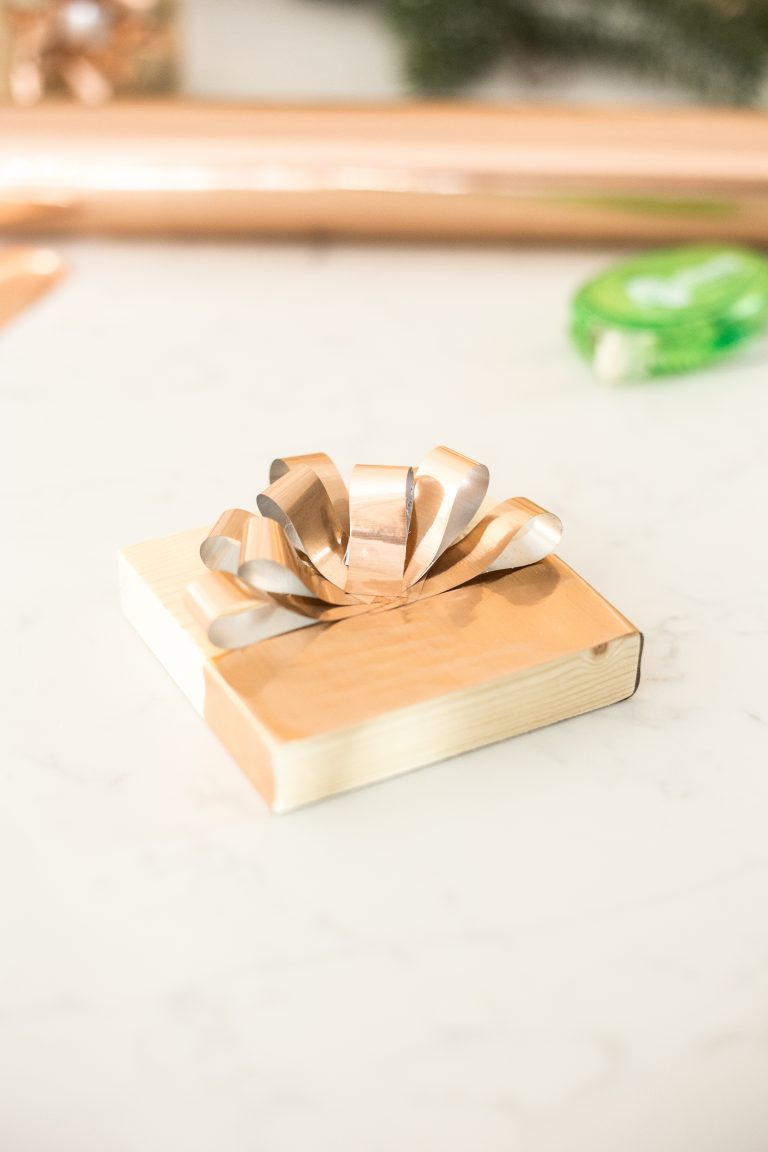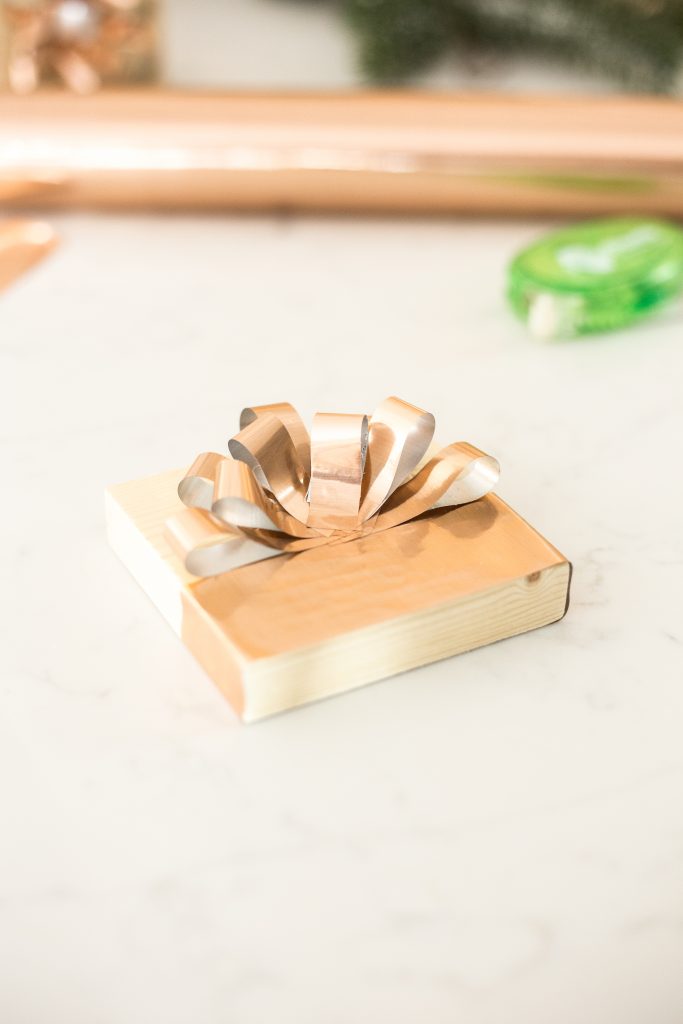 To make the middle, use a small piece of contact paper and fold it the opposite way so that the silver/ sticky side is showing.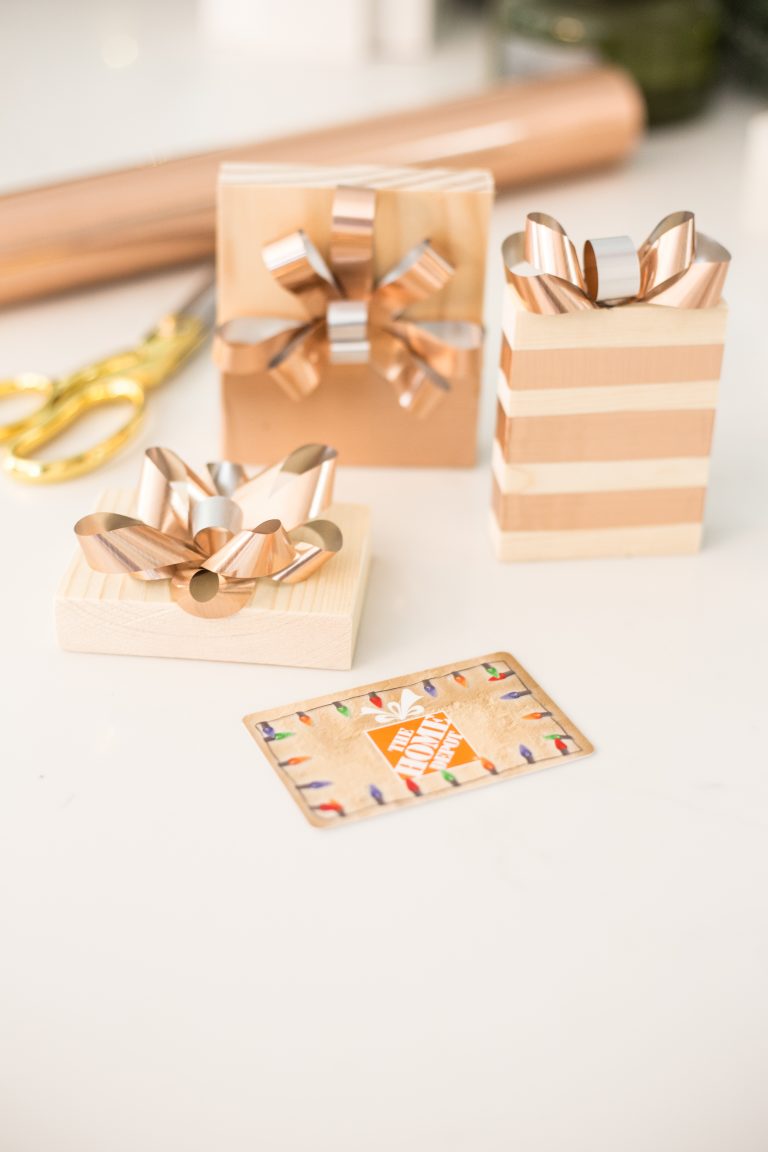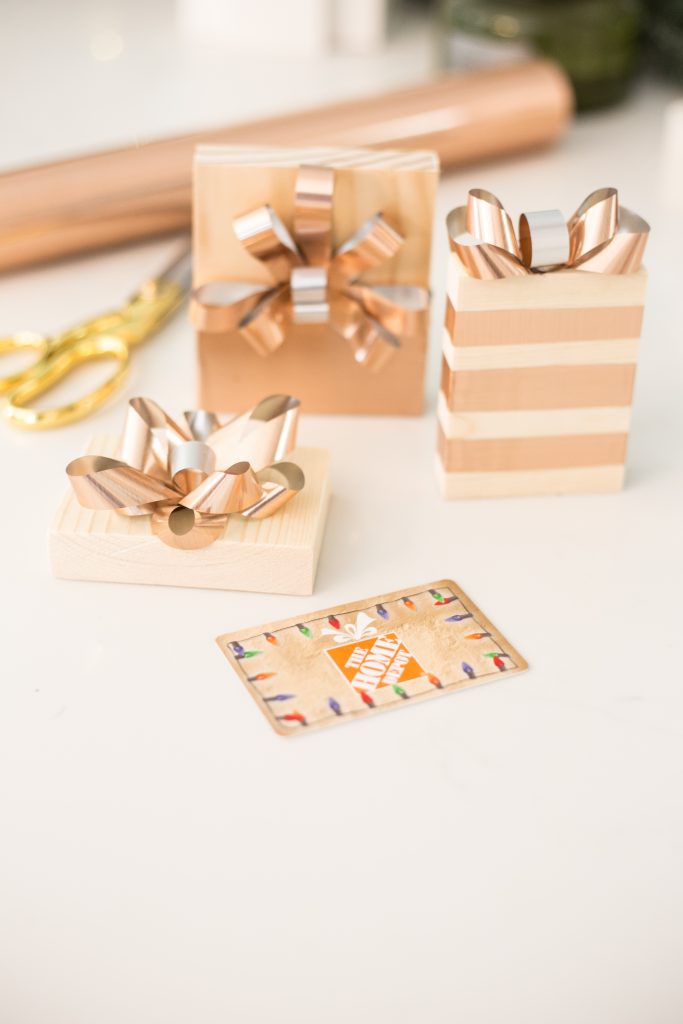 Reinforce any sides with double sided tape.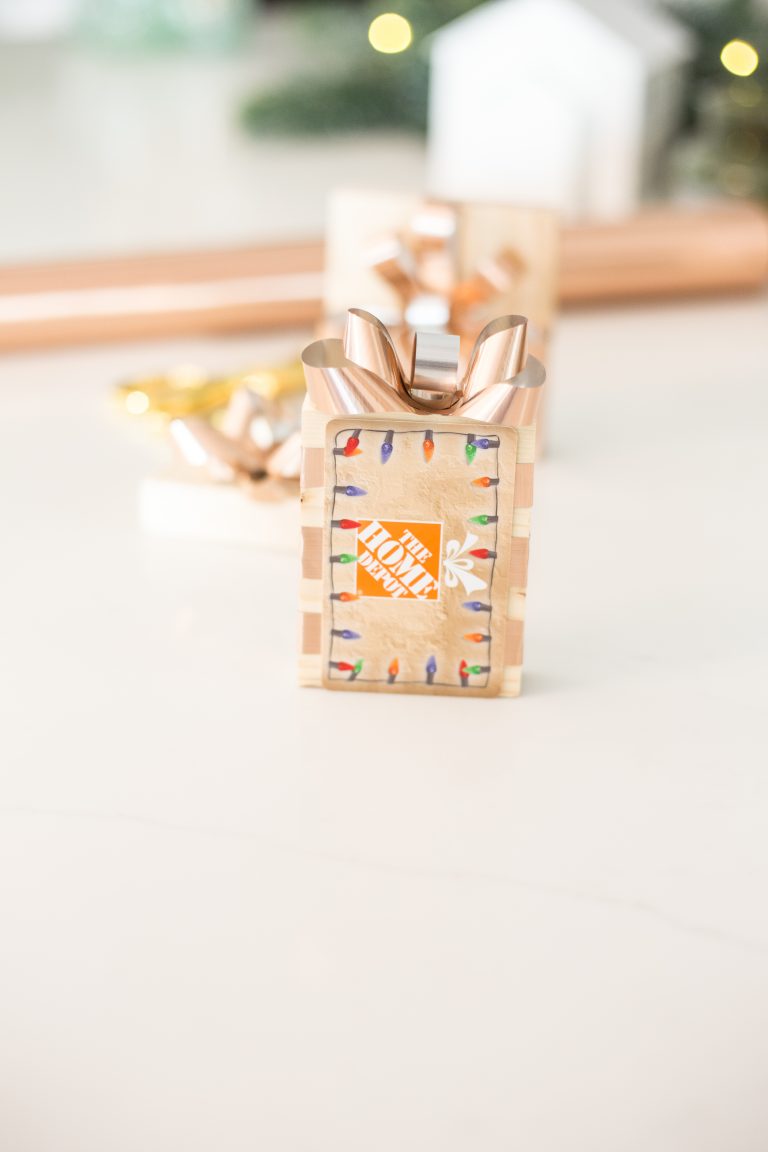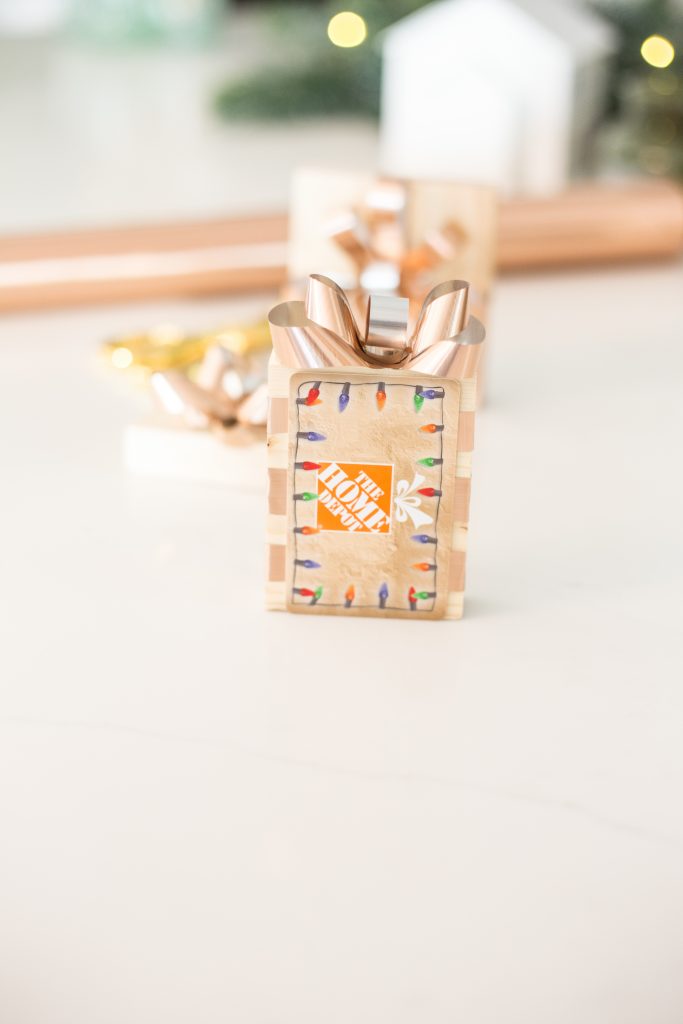 Simple as that! I know your friends and family will love receive a Home Depot gift card presented with a little extra love!
---
Check out all the gift card themes on Home Depot. Oh and if you're pushing that VERY last minute you can always gift a digital gift card too!
Check out even MORE creative gift card ideas below…..