Easy Homemade Gifts- Lace Flower Clippies
This post may contain affiliate links, please read my disclosure policy.
One of my favorite things to do around the holiday season is to make homemade gifts:0) This year I have tons of friends with little babies being born in December…lots of girls and some boys to. Throughout the year I meet so many different people that are awesome friends so naturally my gift list grows and grows. So for a super easy gift I wanted to make some hair clips out of some lace that I picked up from Goodwill early this year. It was SO easy and I had every single thing in the house, so I was happy about that!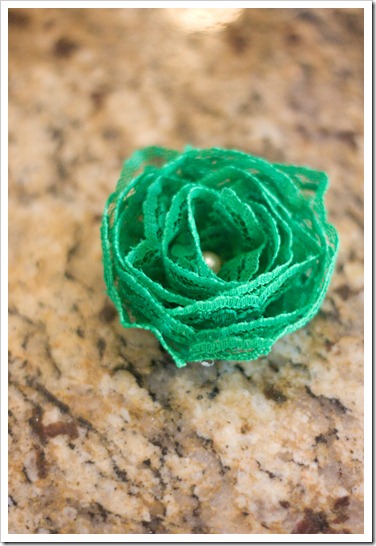 When I first saw this set of ribbon I picked it because ONE, it was just so pretty..TWO there was TONS of it and THREE it just LOOKED like Christmas. Now I admit I had no idea what I was going to do with it when I purchased it, but I am glad I did:0) To make it even sweeter, it was HALF off…so yes that would be 99 cents for the whole thing! I know..I know. I even took a sneak peak at the back to see the original price per yard and it was 9.98…my heart is happy.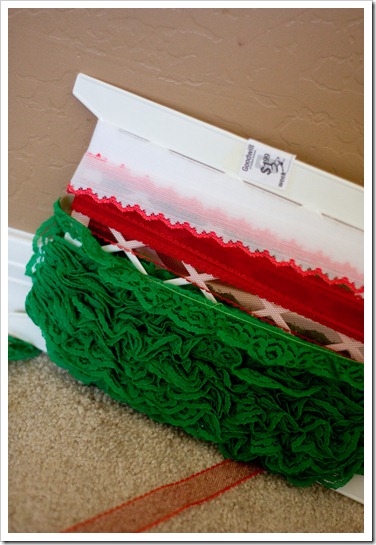 I have a FEWWW :0) bows and flowers that Alivya has collected, so I did a quick study and just came up with something real simple.
Lace Flower Clippies
Take two pieces of felt and cut out two circles one measuring 2 inches and one 3 inches . For a  larger flower  cut out about 4 and 5 inches and so on. With your larger one take your hot glue gun and work the lace around the larger circle, starting at the edge of the circle then, glue and pinch it to the felt. Keep going until you reach the middle. Then  snip the ribbon at an angle and glue it to the middle of the felt.
After that take your clip and clip it to the small piece of felt. Then glue the bottom of that piece to the bottom of the felt lace flower.
Then choose and embellishment to put in the middle. This one came from an Old Navy sandal that is no more:0(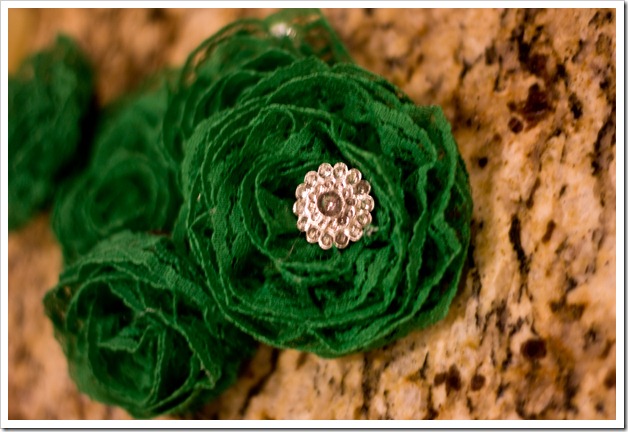 I whipped up SEVEN of these in about 45 minutes, NO JOKE:0) Great naptime craft for sure and something I hope the recipients will love to receive. Making gifts around the holiday time is such a special way to show others that your thinking about them and how much they mean to you!