Hudson Valley Lighting ALLENDALE Chandelier
This post may contain affiliate links, please read my disclosure policy.
I'm back today with a look at this beautiful chandelier from one of my favorite lighting sources, Hudson Valley Lighting. If you aren't familiar with this company head to their website and start to fall in love with their signature line Hudson Valley Lighting and other lines like Troy Lighting and Mitzi which I also have in our home!
Above our breakfast nook we have the beautiful Allendale light in the 58 inch wide size. It's in a beautiful brass finish and has two layers of candle-like lights. It's truly stunning and pretty massive ( which is a good thing!)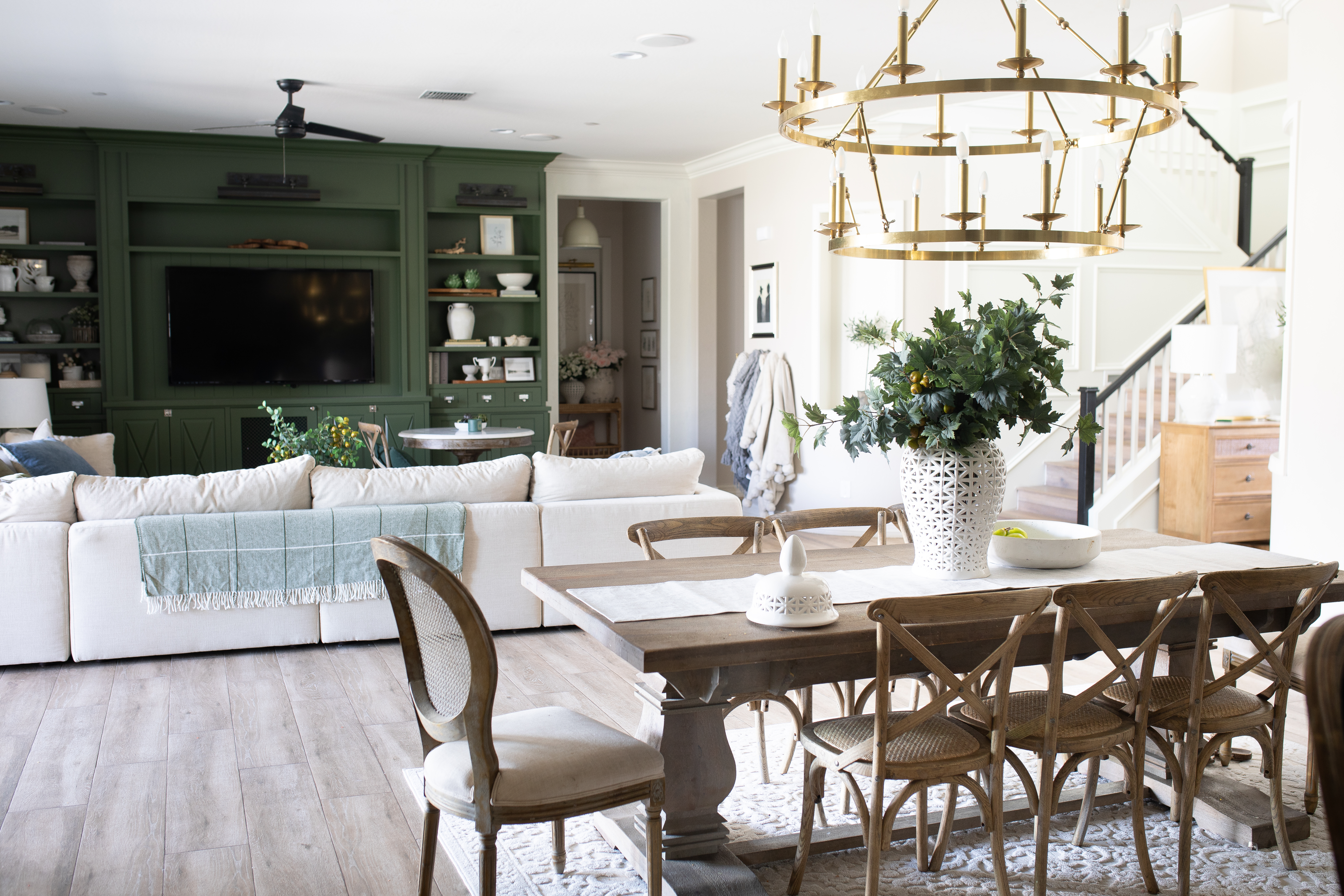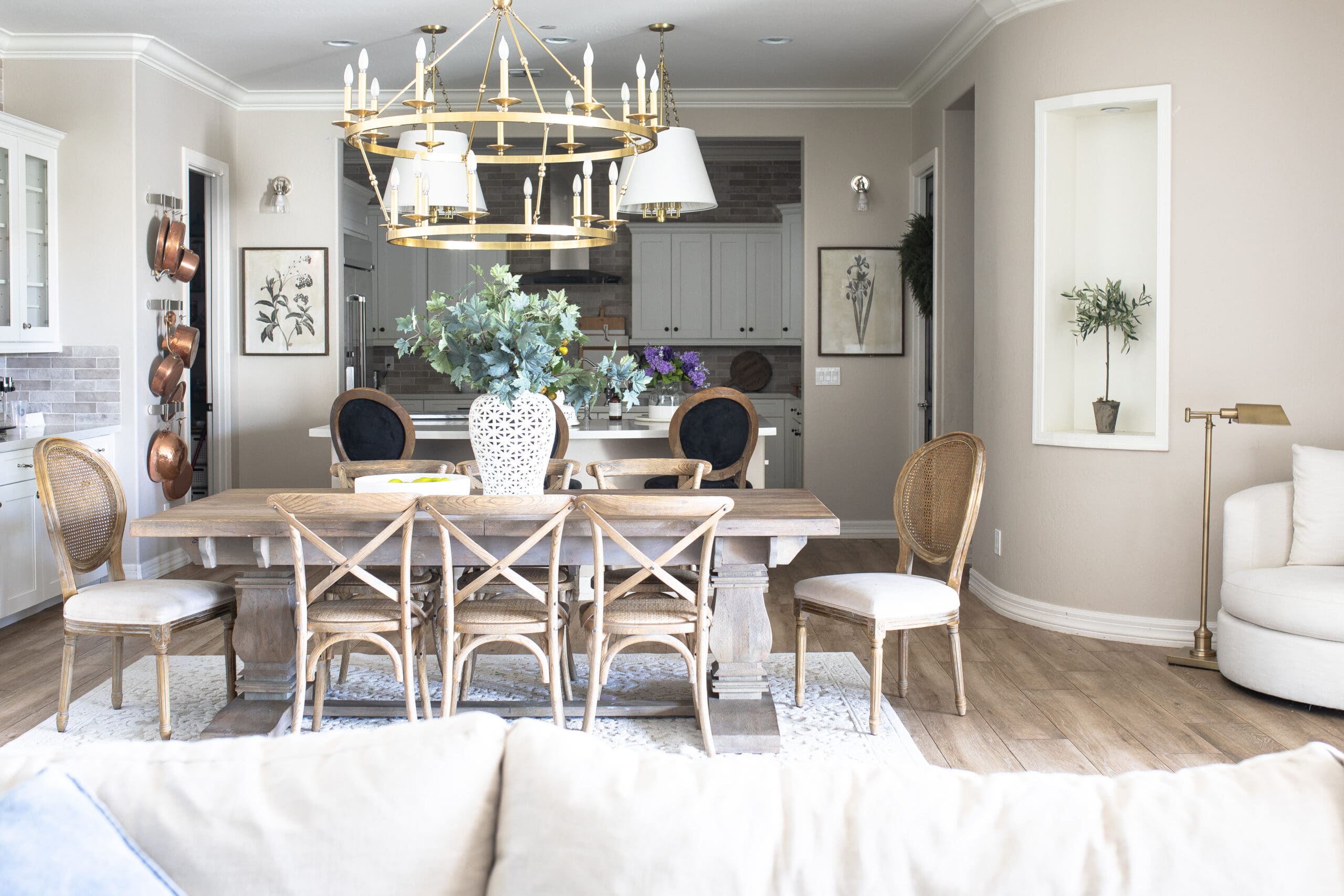 When it came to this breakfast nook area I knew I wanted something larger in size for this space. I've tried two different lights here and each one just didn't look to full enough. Because our ceilings are 10ft, I knew I wanted something to fill in the negative space between the light and the ceiling.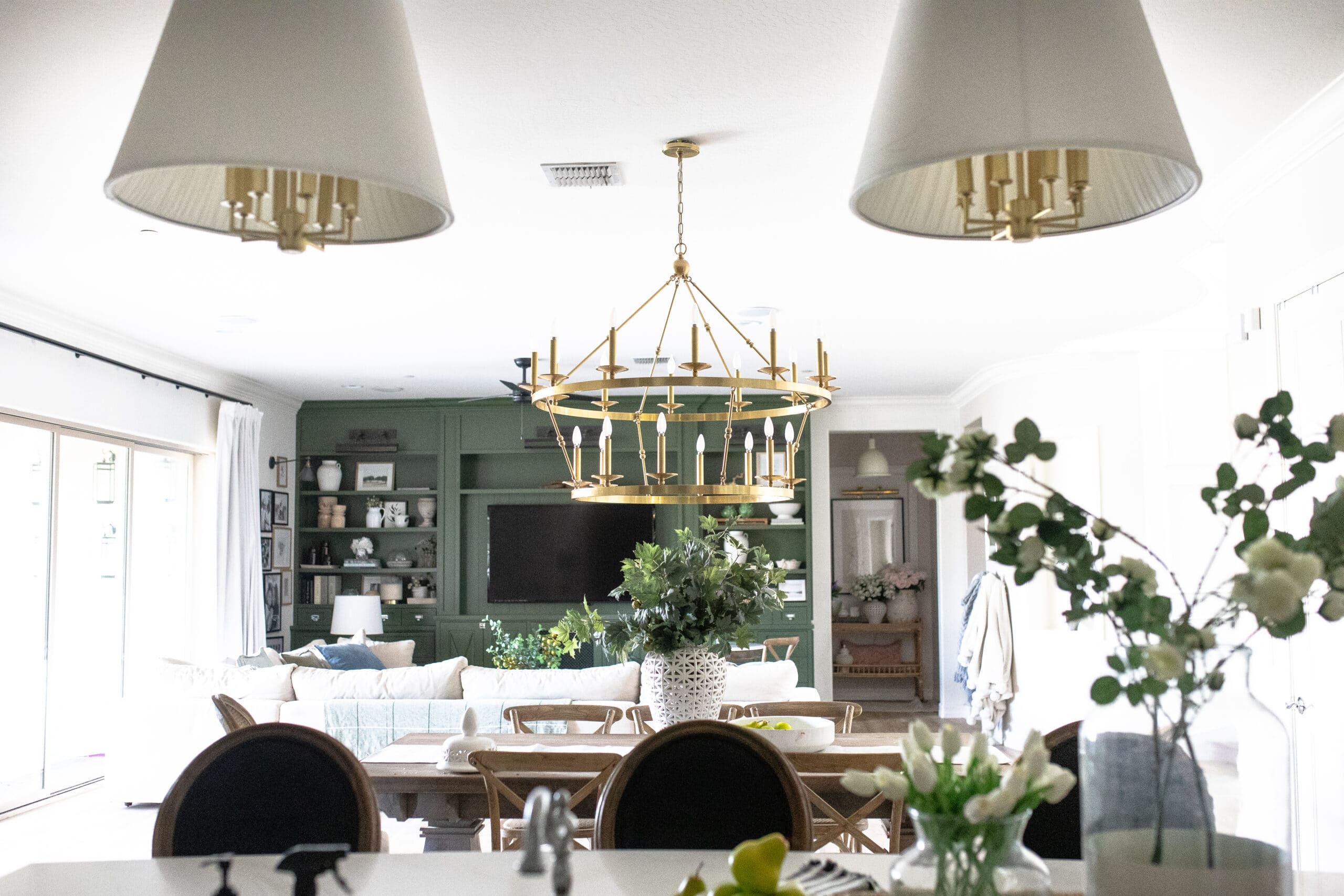 The picture above is a great shot of what I mean when I say "filling in negative space" A normal chandelier would've left a lot of chain but as you can see because of the two layers it takes up a lot of that negative space between the ceiling and table and and I appreciate it so much.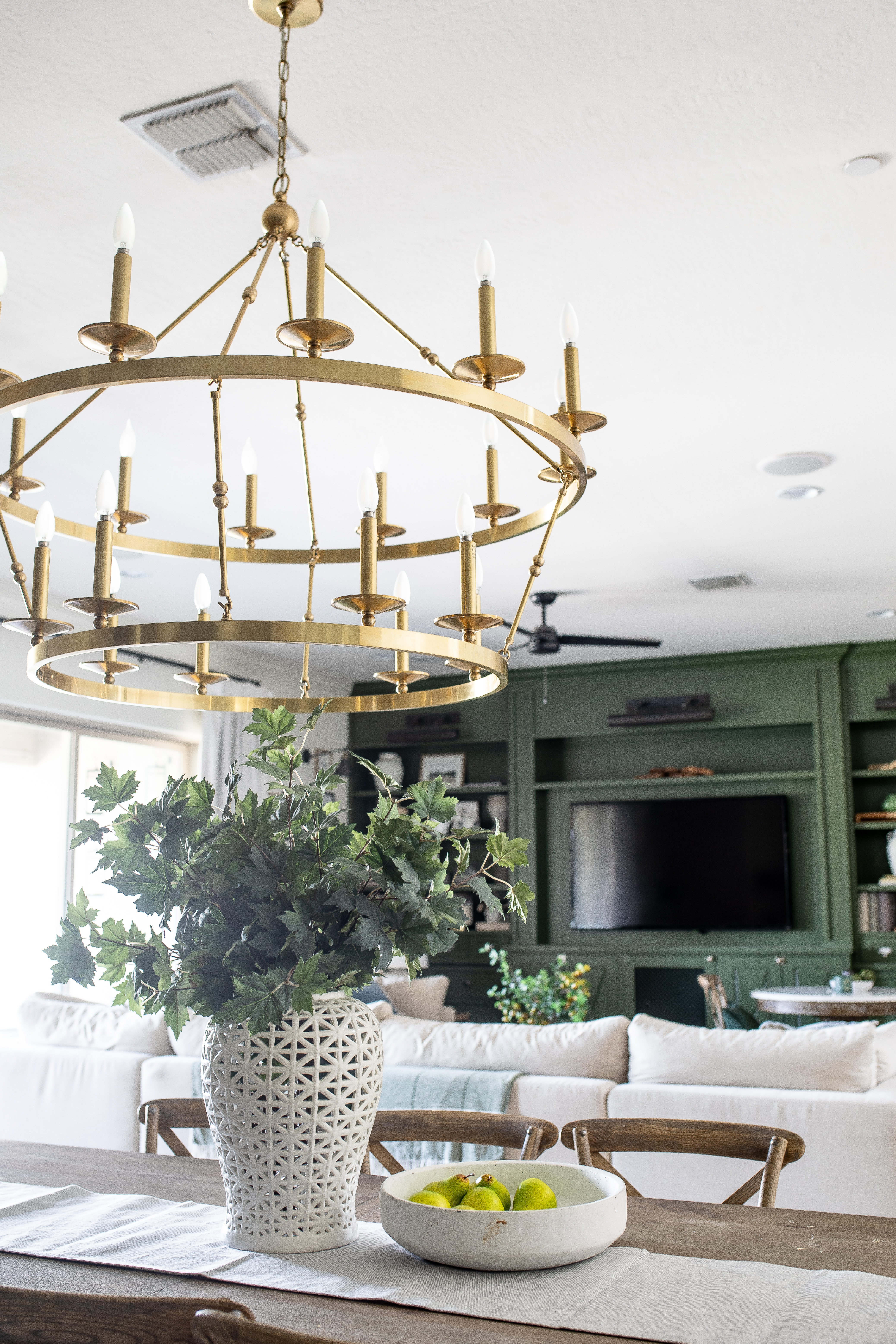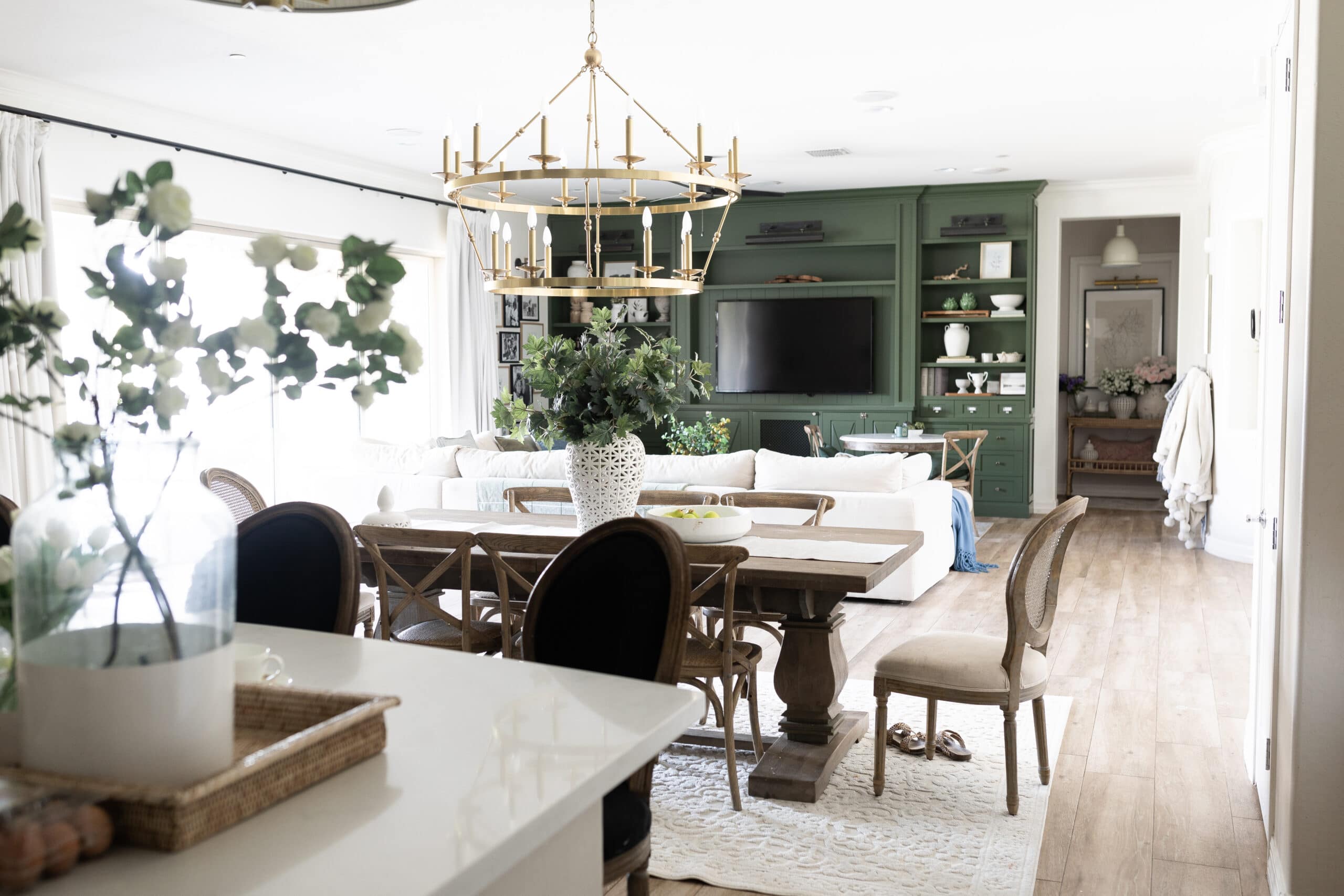 Things you will love about this chandelier:
The size: It's big so make sure it will fit in your space. I think you'll love how the double layer really takes up visual space perfectly. 
The finish: Not to brassy. A classy polished brass finish is what I love and this light delivers. It also comes in polished nickel and black/bronze finish for other decor styles.
Family: There's a family of lights in the Allendale collection that all coordinate together. Including a HUGE chandelier with 3 layers ( perfect for a grand entryway ) and even a single layer and rectangle light that will go great in other rooms.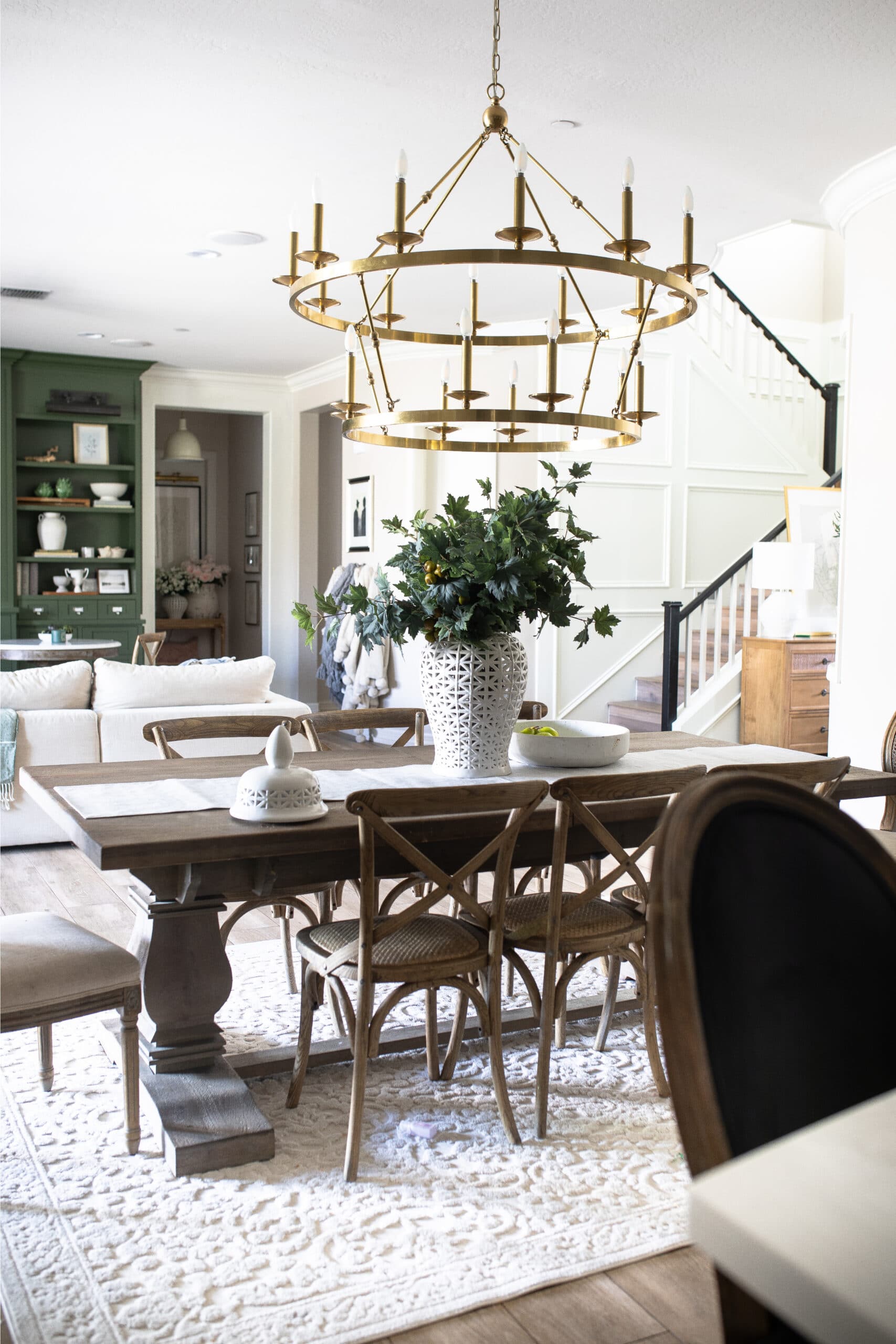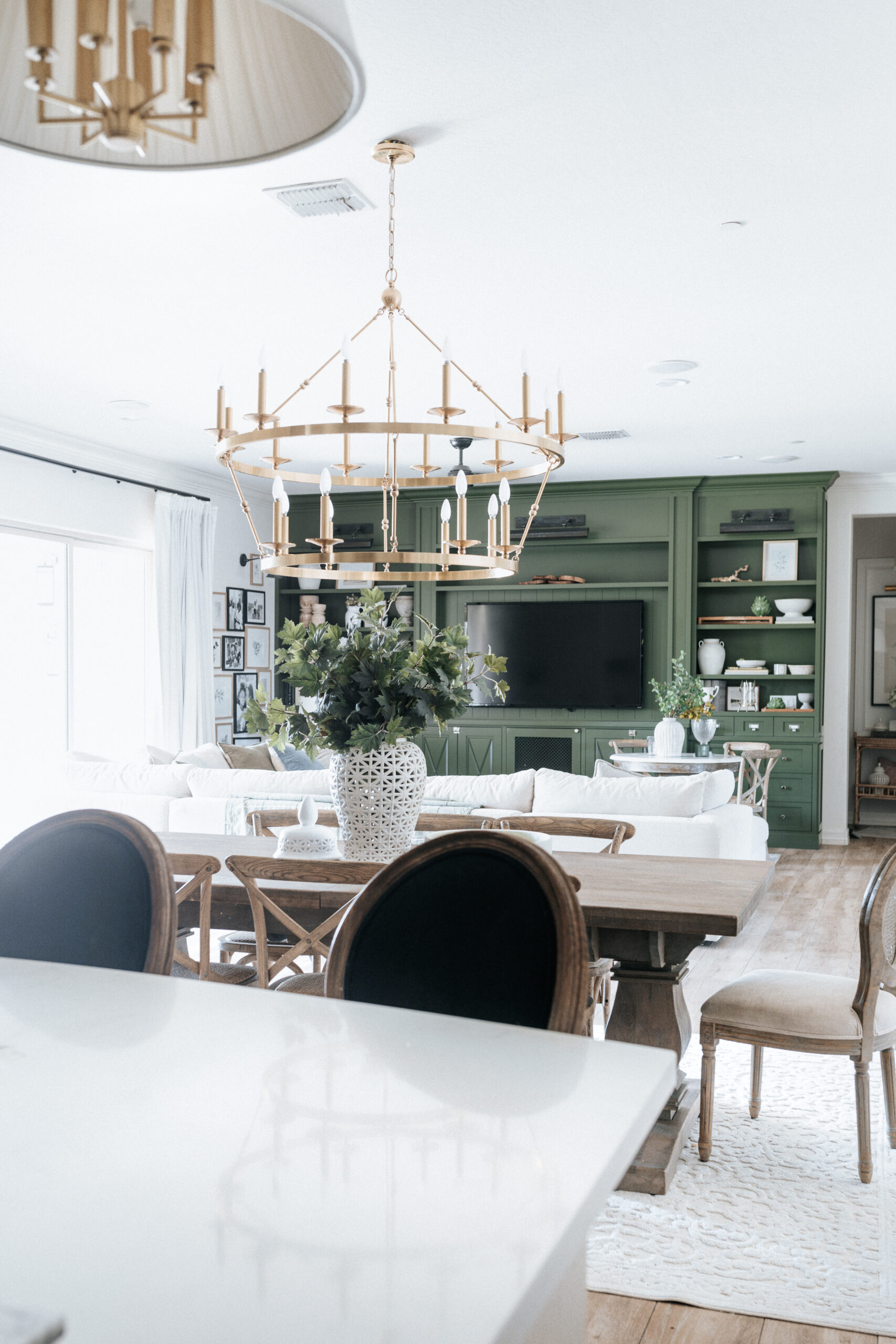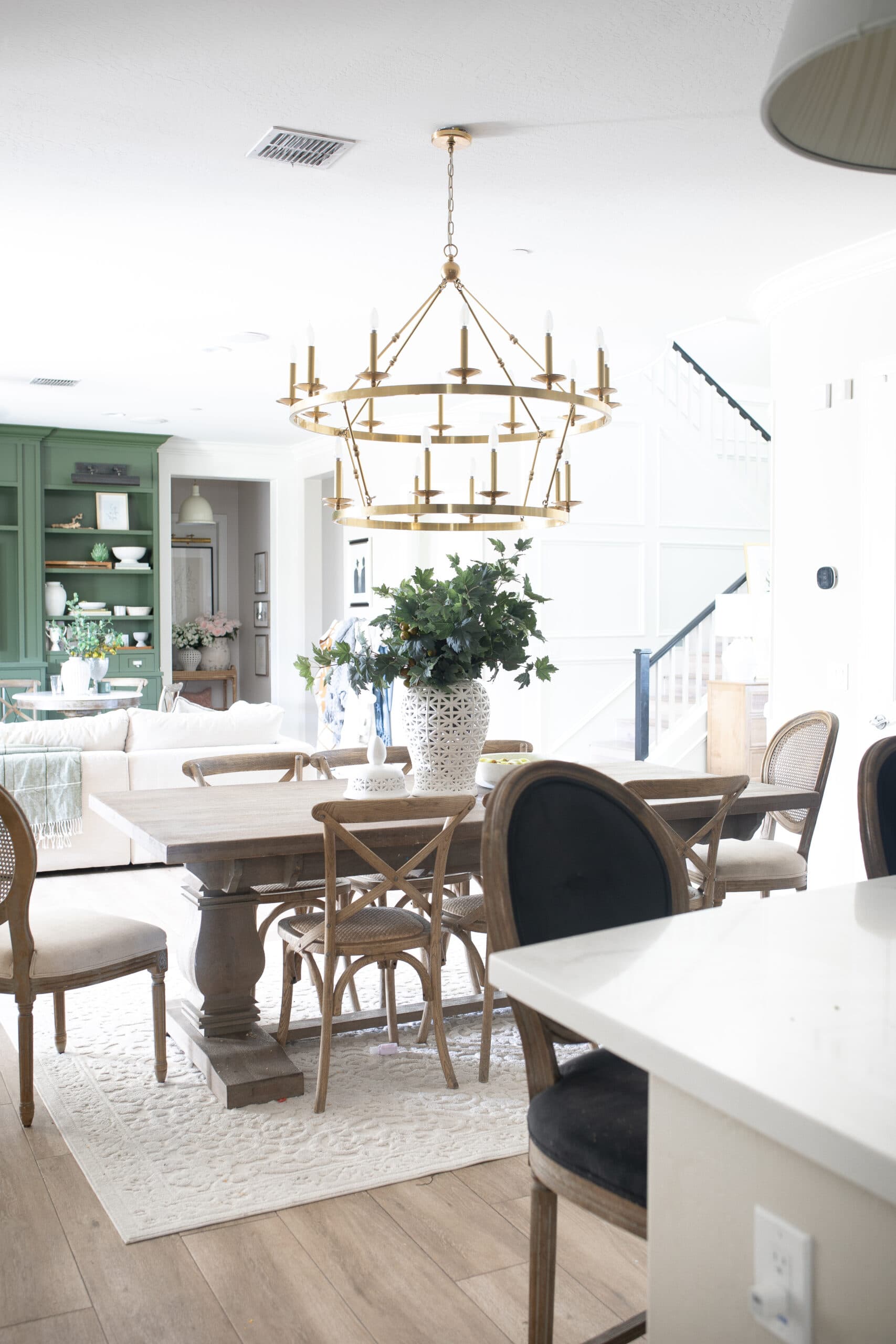 Other Hudson Valley Lights you may like….